Queen of Pop, Taylor Swift is now so famous in the world that almost everyone knows her. So beautiful, so famous, so many boys pass by her life, so who are those lucky boyfriends, let's take a look with Zululion. Part 1 below will include 10 of her ex-boyfriends.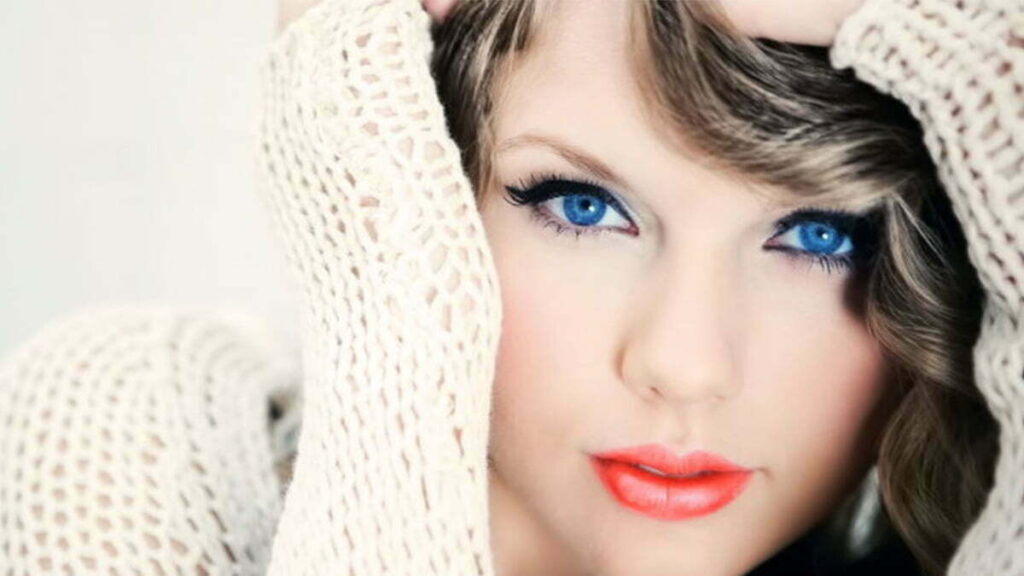 Taylor Swift is one of the most famous and successful female singers in the world. As of 2022, the total net worth of the female singer has reached 400 million.
In those songs, she also mentioned many times her old loves. Recently, she turned 32 years old, but also had 20 or so relationships.
With her dense love history, she has also encountered many bad rumors from her ex-boyfriends. Although, these love affairs did not last long; Some people 1 year, some people only 3 months.
Read more:
List of Taylor Swift's ex-lovers
1. Tom Hiddleston
Tom Hiddleston is probably a name that is no longer strange to the public because of his current popularity and wealth. The actor is also considered the most successful on Taylor's ex-lover list. Currently, he is playing the character Loki (Thor's brother) in the famous Marvel superhero series. And this is also the most successful and favorite villain role of the audience. Satisfying love, Marvel also made a separate series about Loki.
Shape the role of Loki in Thor. The extremely successful villain received a lot of love from the audience. Loki is also an impressive, bold and prominent role in Tom Hiddleston's career. Currently, he is almost 40 years old and according to sources close to him, he is still unmarried and is dating British co-star Zawe Ashton.
2. Joe Jonas
This is probably the first ex-boyfriend of Taylor to be officially married. Joe Jonas used to be active as a singer, many people thought that he would grow stronger in this field. However, the majority of his career activities are related to television and acting.
He started dating his wife Sophie Tuner – the female star of the series "Game of Thrones" in 2016. And after just over 2 dating, the couple got married in May 2019, maybe Joe Jonas is not is the one with the peak career in Taylor's ex-lover list, but perhaps he is the one who soon finds his family happiness the earliest.
3. Calvin Harris
He is also one of the longest dating people with Taylor Swift. Referring to Calvin Harris, people can immediately think of the EDM melodies in addictive songs such as "I'm not alone", "We found love" and it is hard to forget the hit "This is what you came from" by Rihanna. He has also been in the top 10 highest-earning DJs many times, with a successful producer career collaborating with many hit singers like Rihanna, Big Sean and Katy Perry. In addition to his infinite musical talent, he also has the advantage of being tall and handsome with a height of 1m97, with an attractive masculine look that makes many girls fall in love.
Calvin Harris is probably the tallest and most talented DJ you'll ever meet.
4. Harry Styles
Harry Styles is probably the shortest boyfriend with Taylor, when the couple was only together for about a month before breaking up. This handsome guy was 5 years younger than Taylor, this sisterly love, although dating for a short time, was still extremely popular and popular in the media at that time. After the group One Direction disbanded, the male singer devoted more time to himself and focused on developing his solo career.
Harry Styles and Taylor Swift
5. Taylor Lautner
This Taylor relationship sounded like a good match, but it only lasted for a few months. Taylor Lautner is best known for her role as the werewolf Jacob in the movie "Twilight". In this film, he achieved a lot of success, but in terms of his career overall, it can be seen that his career is not as lucky as many people think. Since then, he has also participated in acting, but did not bring good results. Especially since dating with the voice of "Lover", the actor's career has become much more blurred.
He also had a period of obesity that reduced his inherent handsomeness
6. Lucas Till
Lucas Till is the only boyfriend to appear in the hit MV "You belong with me" by country music princess Taylor. Despite appearing in such a big hit, he still did not leave much of an impression on the audience. He also acted as Havok in the movie "X-Men: First Class" but was not impressed.
7. Jake Gyllenhaal
Taylor Swift is so peachy when she can attract so many guys to love her. In which Jake Gyllenhaal is 9 years older than Taylor Swift. He is one of the male actors who started with the profession early. When he was only 10 years old, he had his first acting role until this year he succeeded in playing the villain Mysteryo (Quentin Beck) in the hit movie "Spider Man: Far from home". He is also one of the male actors who are predestined to play the villain of Marvel.
8. John Mayer
The next name on the list is John Mayer, who also appeared on the title of Taylor's song "Dear John". He is a singer who can sing many genres of music such as country music, folk songs, rock, pop… even though he can sing so many genres, he doesn't stand out in any genre, so he did not leave much of an impression on the audience. Currently, although he is 42 years old, this Hollywood girl killer is still not married.
9. Conor Kennedy
Conor Kennedy is the grandson of United States Senator Robert F. Kennedy. Kennedy and Taylor Swift officially started dating in the summer of July 2012. In this relationship, she encountered some criticism when she met him, about the big age difference. She later wrote the song "Begin Again" for her ex-lover.
10. Zac Efron
Zac Efron is the star of the movie High School Musical. The two are said to have started dating while advertising for the 2012 movie The Lorax. Despite that, the two have not officially confirmed their relationship and always denied it.
Above is part 1 of 10 guys in Taylor Swift's list of 20 ex-boyfriends. With such a dense love history, it shows that she is an extremely attractive person. Let's read part 2 with Zululion to know the remaining 10 lucky guys on this list!
Sources: