Currently, shooting games are increasingly asserting their position in the game market. Are you looking for your favorite fps game but have not found it yet? We have compiled the best fps games for you. Read the article for more information!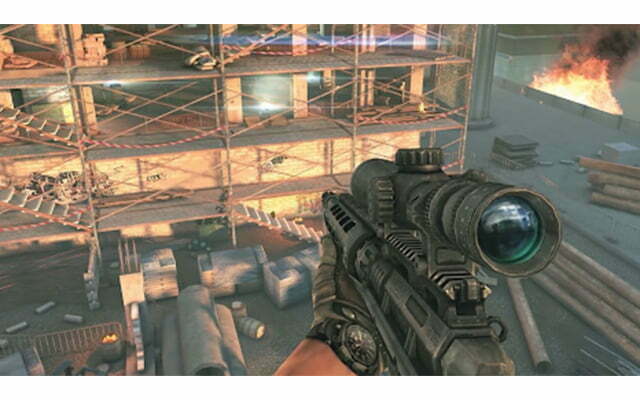 Valorant
Valorant is a first-person shooter strategy game in 5v5 combat. That is, there will be two teams, each consisting of 5 people with two different tasks. A team will have a different mission. For example, the attacking team will have the task of finding a place to place Spike to destroy the defending team and the defense team will have the task of preventing and removing the spikes that the attacking team has installed.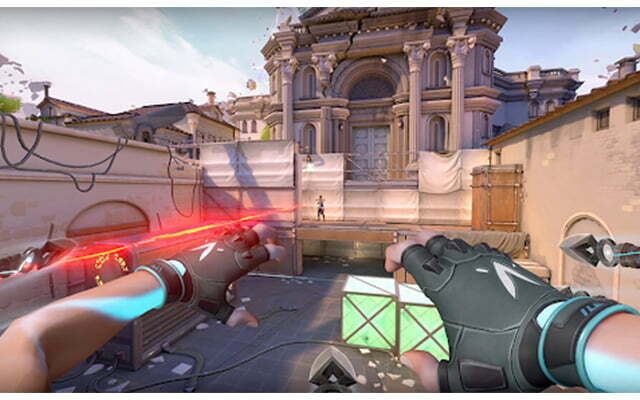 Each match will have 25 rounds, each round will have 2 minutes 10 seconds. And the team that reaches 13 wins first will win the whole match. Each agent will have their own unique skills and are divided into 4 main groups: confrontation (Duelist), protection (Sentinel), initiation (Initiator) and control (Controller).
Valorant is designed based on 3D graphics with realistic exteriors. The contexts in the game such as houses, crates, especially guns are described in great detail. The sound system of Valorant is very quality and lively, giving players an extremely good. This is exactly a super cool free fps game for you.
Titanfall 2
Titanfall 2 is a hugely popular first-person shooter from EA. Participating in the game, the player will take the role of a soldier who is trapped in the enemy's ranks. And you are required to coordinate with Titan – a giant robot to be able to complete the assigned task. You will be involved in battles, bloody gun battles. Will you, Titan and Pilot survive and complete the assigned mission? Join the game to have a great experience!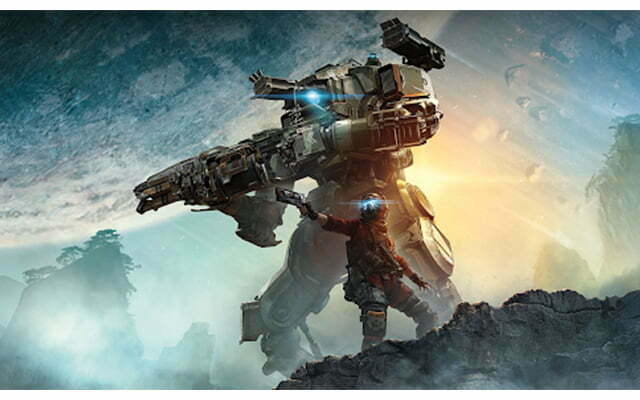 The graphics system of Titanfall 2, although it looks old, is still extremely realistic and vivid, especially it will be compatible with almost all models, even those with low configuration can still experience the game. Experience Titanfall 2 smoothly.
Titanfall 2's sound system is extremely diverse and realistic from shooting sounds to sounds when the target is hit by bullets is extremely detailed, creating a very satisfying feeling for the player. The background music of the game is no less competitive when it creates a sad and tragic atmosphere of war that is very true to the context of the current game. This is an online fps game that you should experience.
Read more:
Overwatch
Referring to one of the most popular games in the fps game industry, it is impossible not to mention the game Overwatch. In the game, each player will be playing the role of superheroes with their teammates to defeat other players to win. Each team will have 6 players and you can choose for yourself or will be randomly ranked by the system. The weapon system in the game is very diverse and players can freely choose for themselves, but each character also has their own weapons available so you do not need to worry about this part.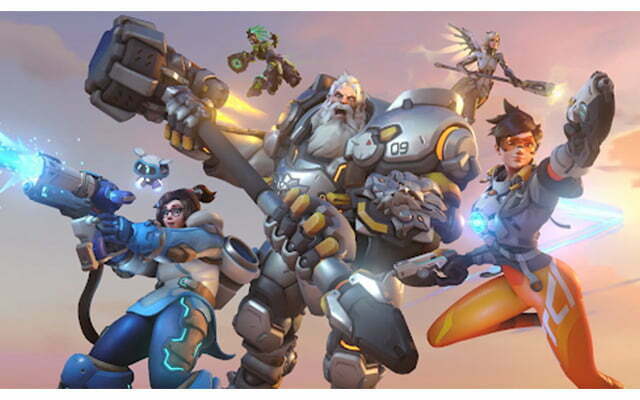 Overwatch is a game with sharp 3D graphics and eye-catching skills that make players feel like they are completely immersed in each match. However, Overwatch has an extremely controversial detail that is the extremely high game speed. For longtime gamers, this is a great experience, but for those who are new to this series, it will be a huge obstacle.
However, the details in the game are also meticulously designed to each scene, the bullet lines are shown vividly. This is exactly a fps game for you in this 2022.
Rainbow Six Siege
Rainbow Six Siege is a fighting shooter game. In the game, players will be divided into 2 different factions to fight, each team will represent the police and the terrorist side in turn. The goal is to destroy the entire enemy team by planting bombs, destroying bombs, killing enemies, or occupying enemy bases.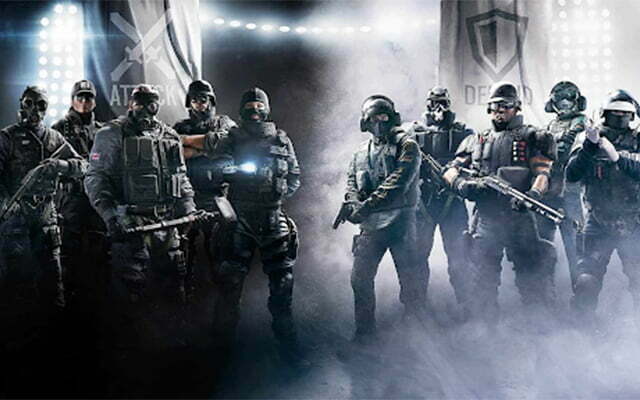 The character system in the game is also extremely diverse with more than 20 different characters with different power skills and players will be allowed to freely choose their favorite characters. However, players should note that when choosing a character, they need to choose suitable for their faction because each character will have its own abilities suitable for each faction and can only promote their full abilities when lying down. on a certain faction.
The characters in the game are sketched in great detail, bearing the distinctive features of the special forces they represent. Besides, the high sound quality gives you the vividness and authenticity in each gunfight or bombing. Rainbow Six Siege is an extremely great rpg game that you should not miss.
Team ForTress 2
Team ForTress 2 is a first-person shooter game. When participating in the game, players will be able to participate in 1 of 2 teams and will be able to choose 1 of 9 characters. Two teams Blue and Red will fight to complete the task of capturing the opponent's point.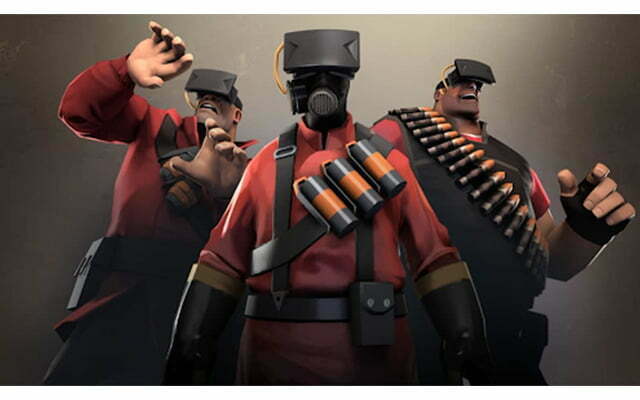 More specifically, in Team ForTress 2, there is an offline practice mode so you can practice and strengthen your skills before participating in battles including capturing flags, controlling bases, arenas and more. There will be a lot of weapons and equipment for players to collect, craft, trade and exchange. Players can also self-direct the character to suit your personality and playing style. If you are looking for a good rpg game that is also free, then Team ForTress 2 is a great choice for you.
Apex Legend
Apex Legends is a free survival shooter game. Players will fight together in a faraway unexplored land. Your task is to find weapons, necessary equipment such as armor, hats, ammo, … to be able to fight with other teams and survive to the end.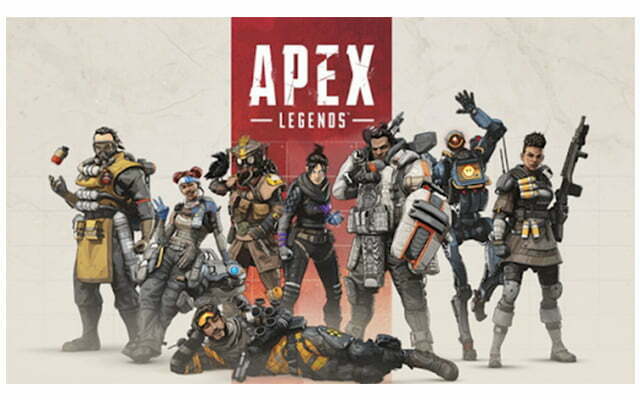 In Apex Legend there are many different character classes, each class will have separate skills so that players can choose to suit their abilities. There will be 8 character classes from stealth action to direct attack, so choose for yourself the character that adapts to you and your team to better combine and win the battle final victory. Apex Legends is a worthy game for you to experience in this 2022!
Fortnite
Fortnite is a survival fighting game released in 2017. The most unique feature that makes the game's name is the ability to "break the environment" to collect materials. Those materials will help you build walls and buildings to shield you from the enemy's bullets, making it easy for you to attack.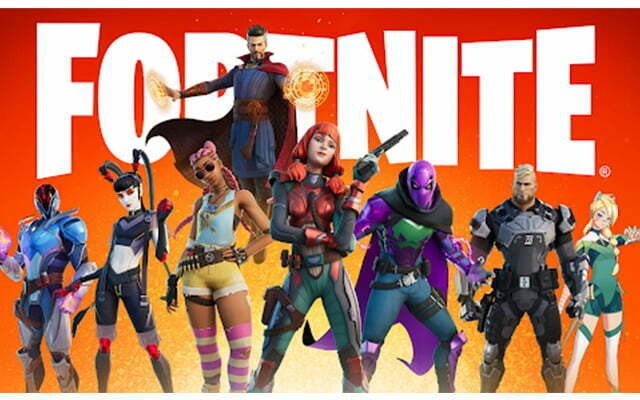 In the game, there are many very special events such as: the "End game" event with the appearance of the evil Thanos, or the appearance of famous singer Travis Scott with the virtual liveshow in the game that has attracted more than 12 million simultaneous logins.
The game has 3D graphics with a minimalist design but still extremely vivid and realistic. Characters, buildings, weapons, cartoon-style fashion, vibrant colors to increase the fun and give players the best experience.
Arma 3
Released in 2013, Arma 3 is a tactical shooter game set in a futuristic world in the lands of Altis, Stratis and Tanoa in the South Pacific Ocean. Players will transform into a character of the US military. Players will use their vehicles, weapons, and equipment to fight the enemy. Besides, in addition to performing individual tasks, you also have the opportunity to command an army.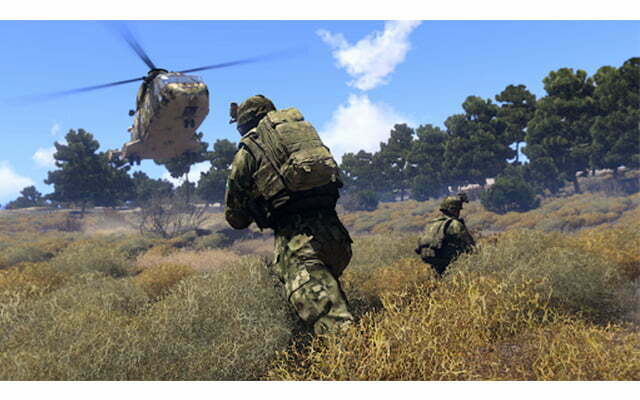 This is a game with extremely diverse game modes, you can choose to play single or multiplayer. The system of weapons and equipment in the game is also diverse with more than 20 vehicles and 40 different weapons for you to freely choose.Players will experience the reality of the extremely fierce battlefield in Arma 3. Arma 3 is a great rpg game that you cannot miss.
Splitgate
Splitgate is an attractive shooting game with a huge gun treasure. Entering the match, the player will be equipped with basic guns and step by step sweep the opponent in the battlefield filled with the fierce smell of gunpowder. Volcanic areas or beaches are perfect places to show off your sniper rifle, and in tight spaces, shotguns will be a perfect choice.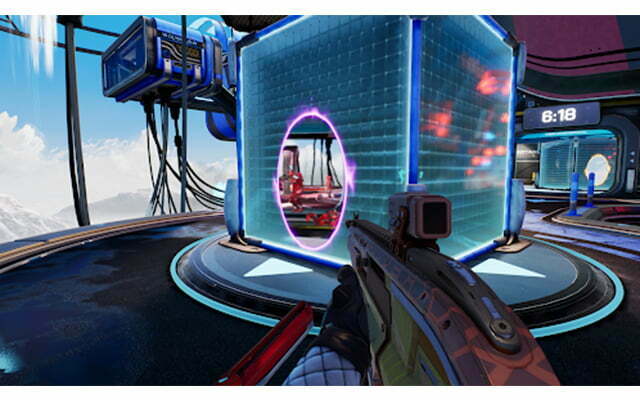 Especially in Splitgate, when you shoot at a wall it will have a hole and you can go inside without having to open the door. Splitgate deserves to be a free fps game, so it is better known by all gamers because of its attractive gameplay and very addictive.
Gunfire Reborn
Referring to the shooting game with a unique cartoon graphic style, it is impossible to ignore the title Gunfire Reborn. Players can control hero characters possessing different skills to conquer every match. In addition, in the world of Gunfire Reborn, you can choose to play single or co-op with up to 4 players. This game offers more than 100 different items and weapons, which will surely make you "addicted" to the dramatic gun battles in each match.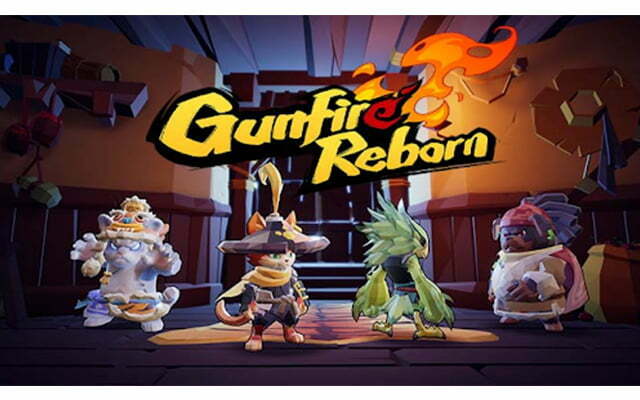 Although it is a shooting game (fps), but Gunfire Reborn has a cute-looking graphic, with cartoon characters as the main theme, so it is very suitable for many gamers. In addition, the lively dramatic gun sound makes you immerse yourself in the never-ending gun world! Only launched in 2020, but this game has had a very large number of players and achieved a lot of very positive reviews by experts and the global gaming community. This is an rpg game worth trying in 2022.
Above we have compiled the best fps games on pc for you. Hopefully through this article you will choose your favorite game and have great moments with it.
Source: