Are you fascinated with super cute anime-style cartoon characters? Or do you have a passion for anime games and are still struggling to find your favorite anime game? If so, then this article is exactly for you! This article will introduce you to the top 10 best free anime games on pc 2022. Follow the end of the article to find yourself a favorite game!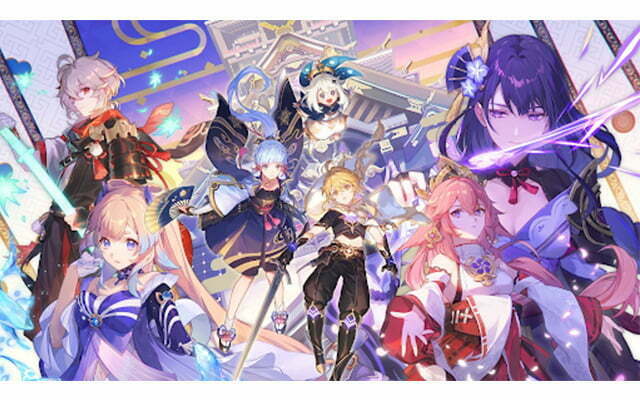 Genshin Impact
Genshin Impact has grossed over 1 billion dollars in just 6 months of its launch. In just 3 years, from its launch in 2017 to 2020, Genshin Impact has achieved remarkable success when being ranked in the list of games that bring in the largest revenue.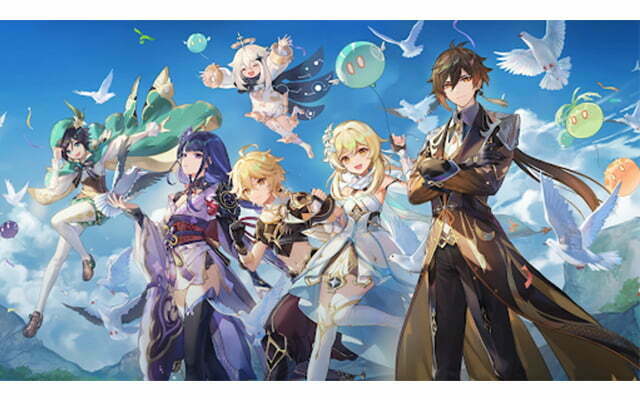 Genshin Impact is an anime action adventure RPG developed by miHoY in 2017. Coming to Genshin Impact, players will be provided with a large open world map with many beautiful objects and locations. Players can explore by walking, climbing, or even swimming when needed.
Any character in Genshin has two different fighting skills. One is a normal combat skill that can be used at any time except for the cooldown immediately after use. The other type is a special skill and can only be used when the energy of the element you are controlling has been fully charged. Characters in the game will have control of one of seven natural elements, including: Cryo, Dendro, Pyro, Hydrogen, Anemo, Electro and Geo.
In this anime game, players will have to go through countless different challenges and different missions to be able to rescue your brother. Are you ready for an exciting journey in Genshin Impact? Download the game and discover the great things in Genshin Impact!.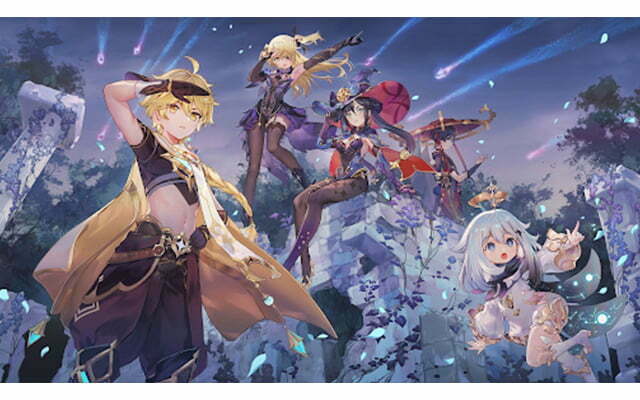 Besides, the graphics system in the game is also built in anime style with diverse and vivid character systems. However, Genshin's plot is its biggest weakness, Genshin Impact's stories are mostly cliché and have no connection with each other. Even so, Genshin Impact is also a good anime game that you can experience in this 2022.
Read more:
Blade & Soul
Released in 2012 in Korea, Blade & Soul quickly gained the attention of gamers. However, it was not until April 2014 when the anime film about this game was broadcast on television that it began to become popular in the European and American markets. It officially opened to the market in January 2016.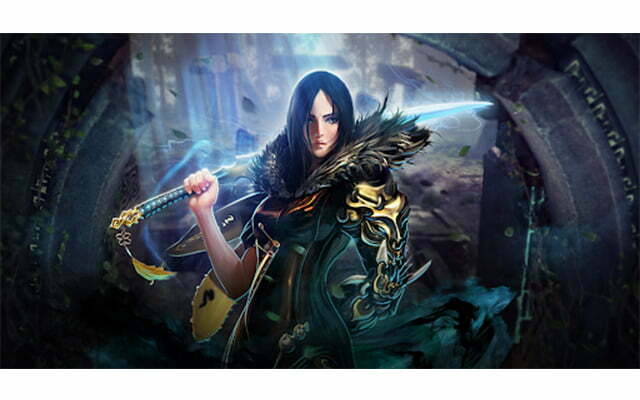 This is an open world 3D fantasy MMORPG anime game. The characters in Blade & Soul have a great combination of martial arts and business. Players will be allowed to create their own characters and will begin their journey to explore the world in Blade & Soul by performing in -game quests. In addition, Blade & Soul also has a combat mechanism PvE (fight monsters) or PvP (fight with other players) so that players can have more wonderful experiences with Blade & Soul.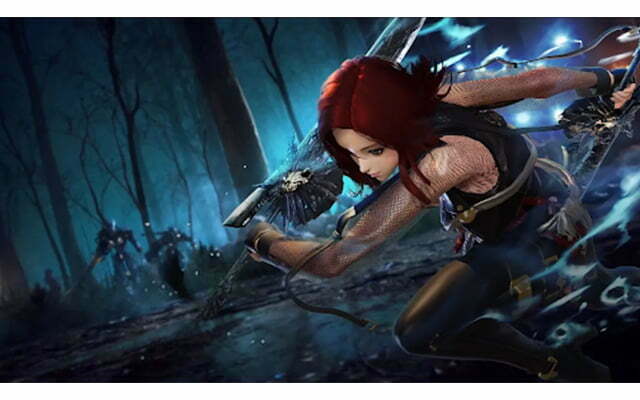 In Blade & Soul, the character options are very limited, players can customize and choose their own character, but it is still limited and not unique. The system in the game is also very often overloaded during peak hours with many players. However, Blade & Soul still has excellent graphics and sound system. If you are looking for a free game to help you relax on boring days, Blade & Soul is really a great choice.
Fate/Grand Order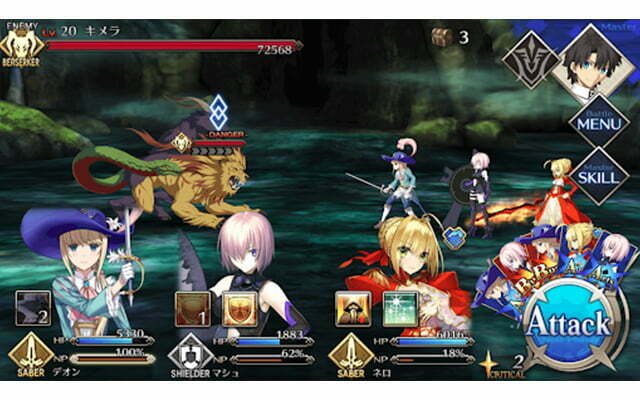 For those who are infatuated with Japanese anime culture, this Fate/Grand Order game is definitely not to be missed. This is a role-playing game based on the famous anime series in Japan. Entering the game world, you will become a powerful master and control the characters in your party (maximum 6 characters in a group). You and your team will have to fight together to be able to smash the dark forces that are plotting to dominate the world.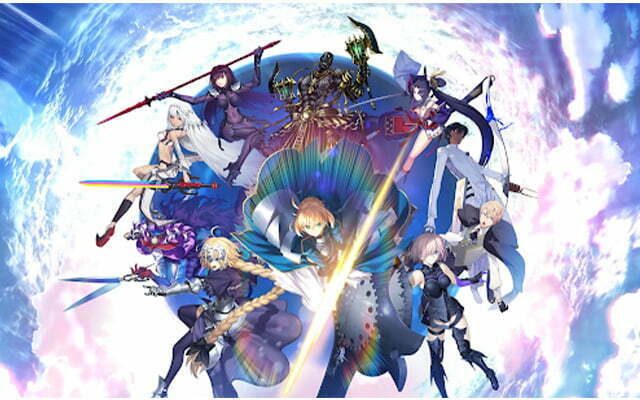 The gameplay of Fate/Grand is also unchanged, it is like a card gacha game. However, Fate/Grand's promotion system is quite new and attractive. Besides, the extreme combat parts with smooth movement and extremely lively sound make players have fascinating experiences with Fate/Grand Order. This has also been proven very clearly when Fate/Grand Order achieved sales of more than 3 billion USD in 2019. If you are a die-hard anime fan, this is really a great free anime game title for you.
ArcheAge
First launched in 2013 in Korea, ArcheAge immediately became a blockbuster and continuously stirred up the global game market. So what makes this game so attractive? ArcheAge is a fantasy sandbox MMORPG that takes the player on a journey across the great continent of Nuia and Harihara. You will have to search for the legacy of Delphinad – the greatest city that ever existed, and get the secrets of the lost continent that will also gradually be revealed through these adventures. Are you ready for the exciting discovery and adventure of ArcheAge?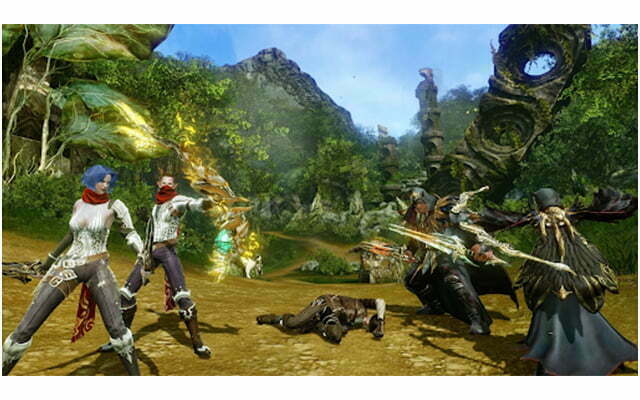 Just like other MMORPG game genres, in ArcheAge players will form a small community of the game along with other players. You will be free to build your base here as well as be allowed to create combat weapons, equipment, food, vehicles or even furniture in your house.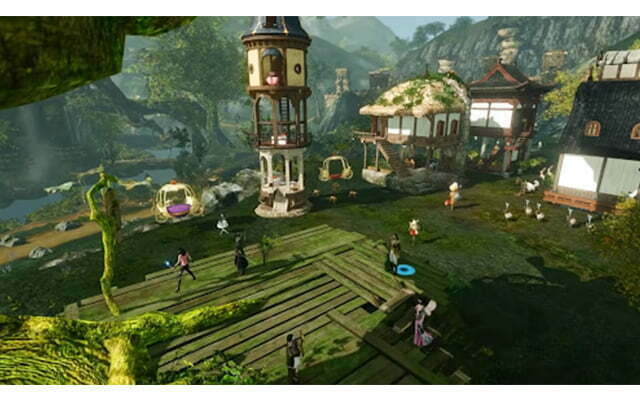 The graphics and sound system in the game is invested very carefully and realistically. Besides, the crafting system in ArcheAge is very rich, allowing players to craft equipment, food, vehicles and furniture for your houses. This crafting system will grant players a level of "mastery", which helps them unlock new crafting options. ArcheAge is really an interesting anime game that you must experience in this 2022!
You will need:
Honkai Impact 3
Honkai Impact 3 is a game developed by Chinese studio Mihoyo. The game is set in the future earth when facing the germ of the disease HonKai and humanity is about to perish because of it. Players have the task to join with 3 Valkyrie girls to protect humanity so that it does not have to perish.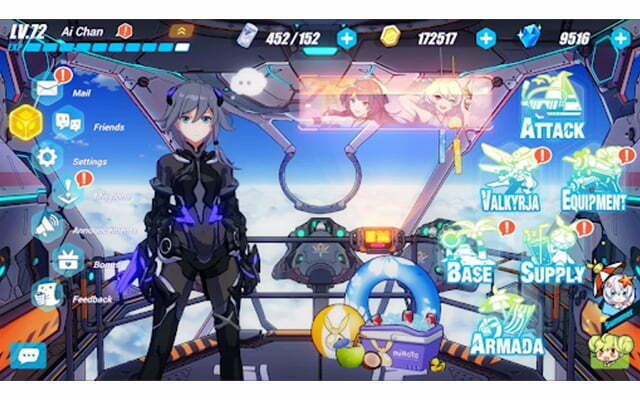 Unlike other anime titles, Honkai Impact 3 has its own fast action hack and slash gameplay and the player can control the character back and forth anywhere you want. Moreover, Honkai Impact 3 also owns a cast of extremely hot and attractive female characters (there are no male characters in the game). Each character will be voiced and have extremely realistic and interesting expressions. This is really a super hot anime game that you definitely cannot miss!
MapleStory 2
Following the success of the previous version, MapleStory 2 has conquered many gamers by its improvements compared to the previous version. Like other MMO game series, MapleStory 2 brings together all the familiar features in the MMORPG series. Not only that, MapleStory 2 also owns an extremely attractive Battle Royale game mode along with the PVP arena.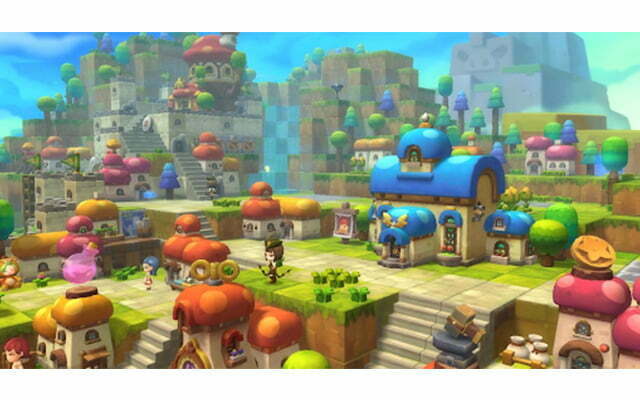 In addition, in MapleStory, there are also some premium currencies called Blue Meret and Meso that are used to buy weapons and equipment for their characters to help players have a great experience.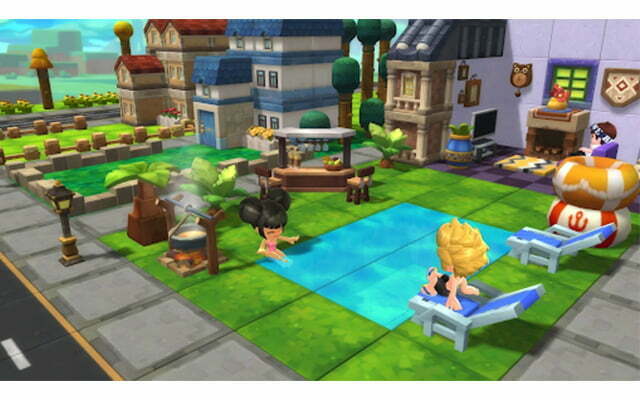 However, it can be said that MapleStory 2's combat system is very bad. The battle part in this game is very simple, players can only fight with Credit Card warriors but not with other players. As for the fighting part, there are no techniques or skills involved or creating tension. However, with lovely colorful graphics and lively sound system, MapleStory 2 will be a great choice game for you and your friends at times of boredom and fatigue!
Azur Lane
When it comes to one of the anime games that have a great combination of shooting role-playing games with great tactics, it is impossible not to mention the title Azur Lane. First released in 2017 in China, Azur Lane has quickly gained the love of global gamers. At first glance, many people will think this is an anime sex game because of its sexy armor, but it is actually an anime multiplayer shooter.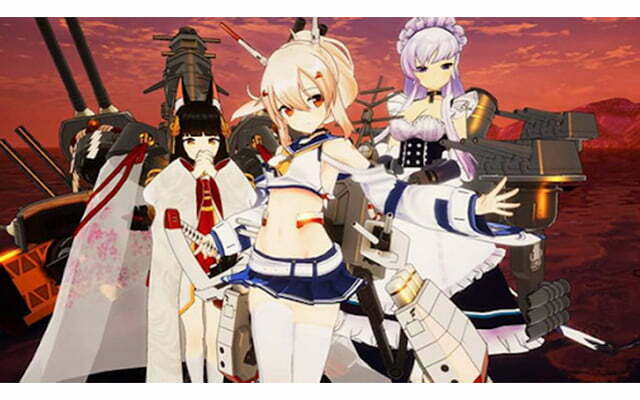 You will play as a key member of a Rhodes Island pharmaceutical company when participating in this game. Currently, this company is dealing with a dangerous disease that will take people's lives at any time. Your task is to recruit talented characters, train and join them to fight those who plot to take advantage of this dangerous disease to push the world into chaos. More than that, you will also have to play the role of a talented marine commander who directs an army through the enemy's bullets to destroy them and bring resources to your country.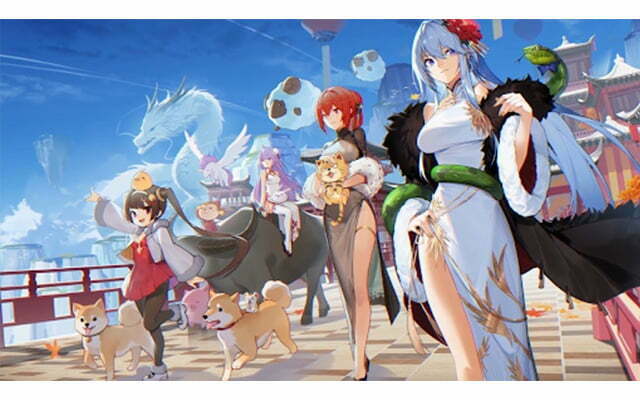 One of the extremely special points that makes this game so attractive is partly because of the extremely hot and beautiful girls representing each battleship. Besides, the extremely realistic and sharp image system has made a great success for this game. Azur Lane is exactly a free anime game on PC that you should experience in this 2022.
Sword Art Online: Memory Defrag
Sword Art Online: Memory Defrag is a compilation of the first 3 versions of the Ace Attorney series, including: "Phoenix Wright: Ace Attorney", "Justice for All", and "Trials and Tribulations". This is an extremely attractive detective adventure-themed game. Players will play as a defense lawyer Phoenix Wright to solve 14 extremely dramatic cases and increasing difficulty. Are you ready to become a talented lawyer in Sword Art Online?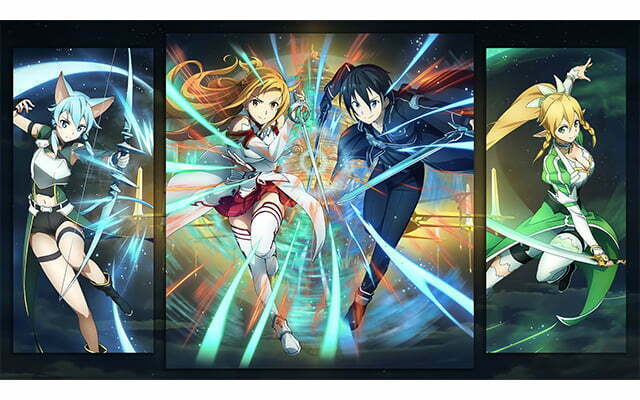 It can be seen that the publisher has invested very carefully in Sword Art Online: Memory Defrag. Throughout the game, there are 24 music tracks that are integrated extremely well with each segment of fighting between the characters.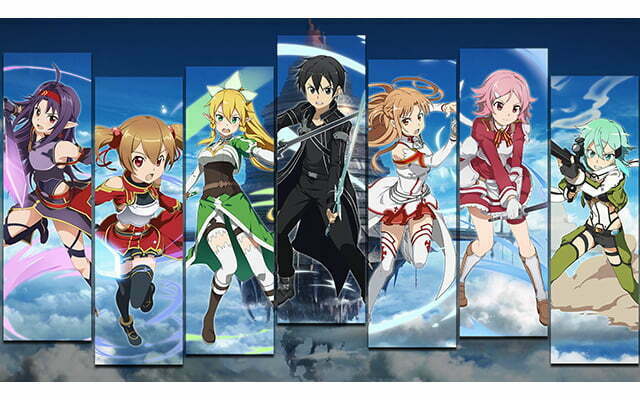 Belonging to the detective adventure game theme, but Sword Art Online: Memory Defrag is not stereotyped as other detective games but has made a difference by expanding the character's fighting segments to create attraction. huge for the player. That has been shown very clearly when this game has brought in sales of over 1 million copies on different platforms as of February 5, 2021. This is really a great anime game for you to experience in 2022.
TERA
Tera is a game released in 2013 by Bluehole Studio. This is an extremely attractive action role-playing game in the current anime series. If you are a lover of fighting genres with PvP elements, then Tera is a great choice for you. This is a game with an almost perfect combat system. Surely you will be surprised because an anime game can own such a great battle system. But believe me it's completely true and you will be even more surprised when you experience it!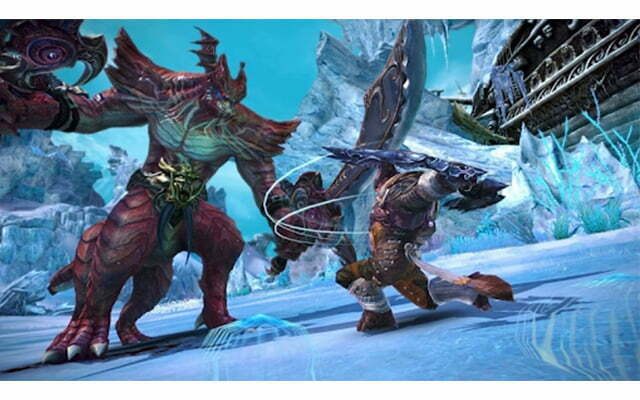 Tera is set in a story between two giants with immense power, Arun and Shara. When both giants fell asleep, they had a very vivid dream about the birth of twelve. Tera's first inhabitants appeared before a terrible war broke out between them. After that, the world turned upside down and there were many wars between species that caused extinction. Players will be transformed into 1 of 7 main species in the game and show their fighting skills. Tera is a great anime game for gamers who are passionate about the MMO genre!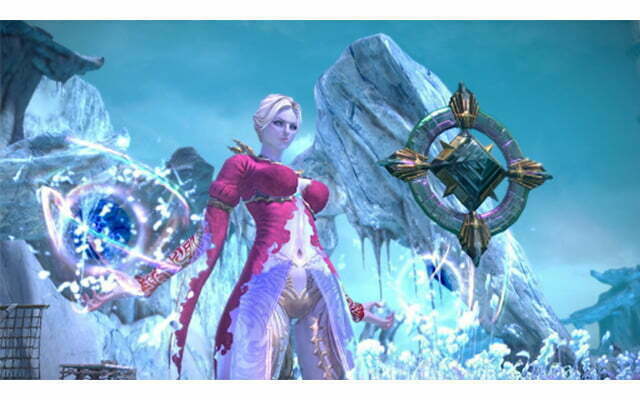 Closers
Closers is a free-to-play 3D anime game that was first released in 2014. As soon as it was released, Closers received a lot of positive reviews from players and game critics. Although it is an anime game, Closers gives players an extremely intense fighting atmosphere along with a PvP mode that is not inferior to other fighting games.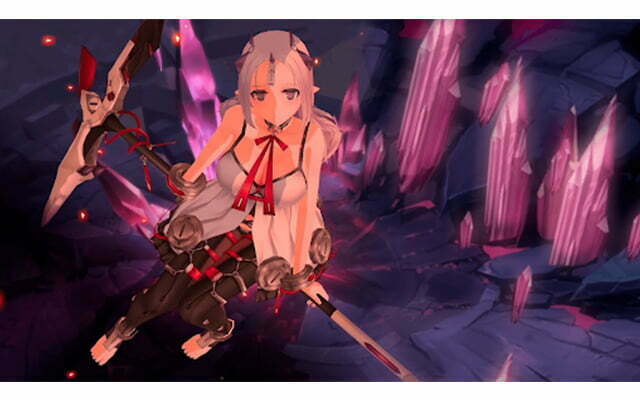 Closers is set in an open world and players will be transformed into one of the members of the Closer team and have a task to fight the alien monsters that invade Earth and close the space door to Earth. The land is not invaded again. Closers are not as popular now as they used to be, but this will still be a great anime game for you on those boring days!
Above is a summary of the 10 best free anime games on PC 2022 that we have compiled for you. Hope you choose the right game for yourself and have a great experience with it!
Source: