Are you bored and want to find yourself a game that can help you relieve stress? Come to Tormented souls – a famous classic survival horror game that is extremely attractive today. Please read the full article to know more information about this game!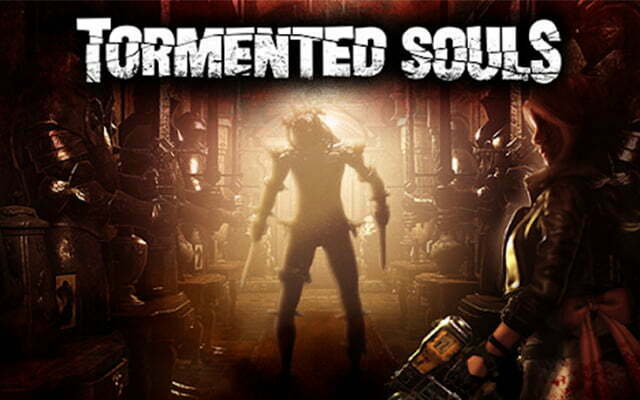 General introduction
Tormented souls is a classic horror game released in 2018. For gamers with a great passion for horror survival genres, this is definitely a great game for you. Tormented souls is an extremely perfect combination of two famous classic horror games, Resident Evil and Alone in the Dark, moreover if you approach the tormented souls game for a long time you will discover It still has the familiar gameplay of both Silent Hill and Fatal Frame.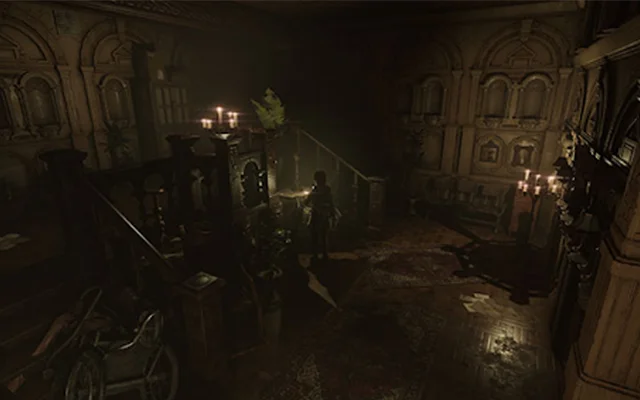 Although combining and taking ideas from many different horror games, Tormented soul still has a very unique and attractive frame and plot. More specifically, Tormented soul is included in the list of "best scary games" and its horror experiences have made many players quite shy for a long time.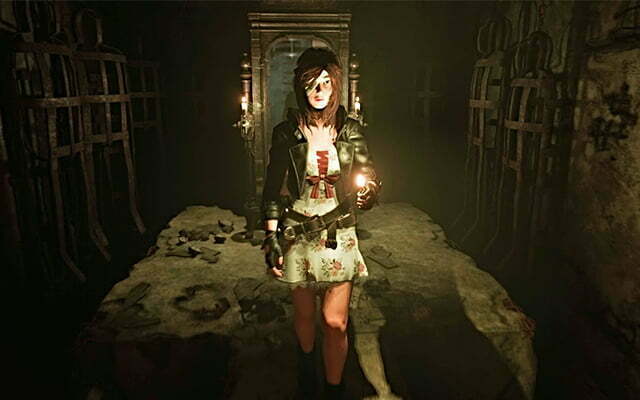 In Tormented souls you will play a main character named Caroline Walker. In the process of exploring you will encounter difficult puzzles or enemies with horror shapes are in a hidden corner somewhere near you and ready to attack you at any time. Are you ready for the thrilling experience of tormented souls game?
Read more:
Content and backrough
Content
The content of Tormented Souls revolves around a young girl named Caroline Walker. She currently lives in the city of Campbell River Canada. Suddenly one day she suddenly received a strange letter from Wildberger Hospital in the Winterlake area. Inside the letter was an old photo of a pair of twin sisters, with the message "do you think you can leave us here?". Oddly enough, looking at the photo, a headache hit and a lot of strange things started happening to Caroline Walker.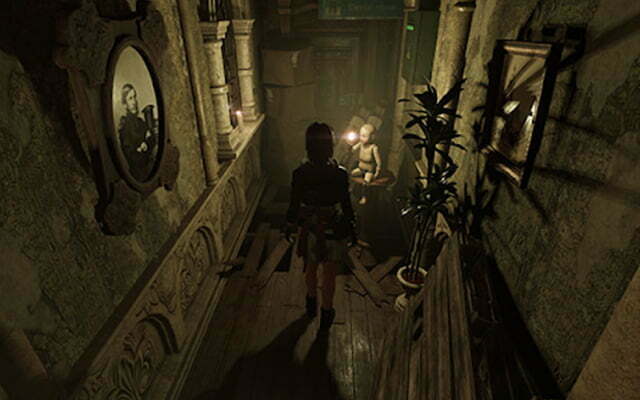 Then Caroline Walker started looking for the hospital address listed on the letter and strangely enough it was just a ruined hospital long forgotten. Despite being very scared, Caroline Walker still entered this hospital to find out more and then she was knocked unconscious by someone from behind.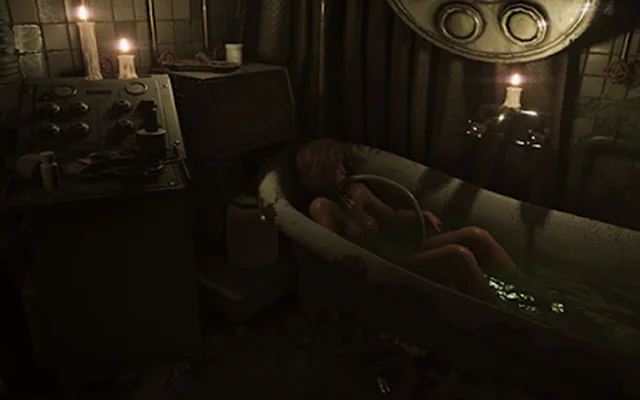 When she woke up, she had been stripped of her clothes and was now lying in the bathtub, with a breathing tube in her mouth. One of his eyes was removed. Despite this, Caroline Walker still tries to grovel in the hospital so that she can find the person who has harmed her, as well as learn about the strange things here. And from here, the fate of the twins in the picture and the malicious plots are gradually being revealed.
Backrough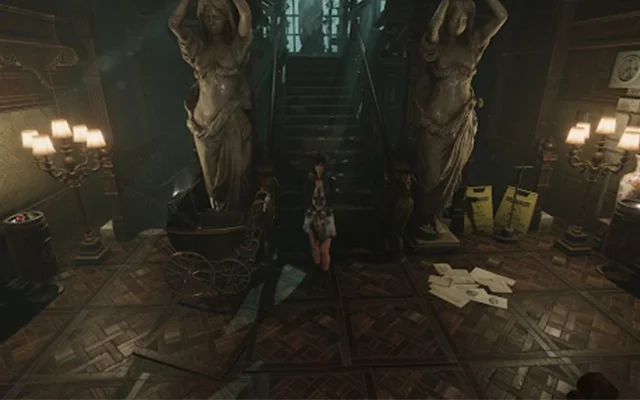 The main setting of Tormented Souls is at Wildberger Hospital – a ruined hospital. Actually, Wildberger is not exactly a hospital, but just an old building and renovated to be able to become a hospital. Therefore, Wildberger has the shape of an ancient European villa with many old wooden items, pictures and sculptures made extremely fine. Mixed in it are the hospital's machinery and equipment that are almost rusted such as ventilators, surgical lights, X-ray machines, etc.
Sound system and graphics
Graphics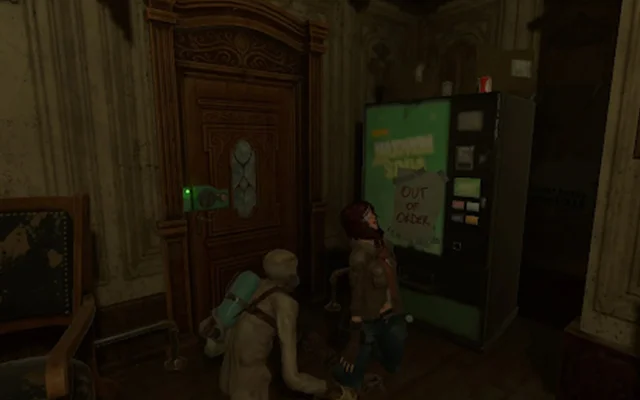 It can be said that the graphics of Tormented Souls make players quite disappointed. Tormented Souls' image quality is like an old horror VHS, without the noise filter many indie horror games use these days. Another minus point in the graphics part is the character's expressions. Because the image quality of Tormented Souls has no noise filter and is quite sketchy, the characters' expressions are really forced, just looking at the player can clearly see this.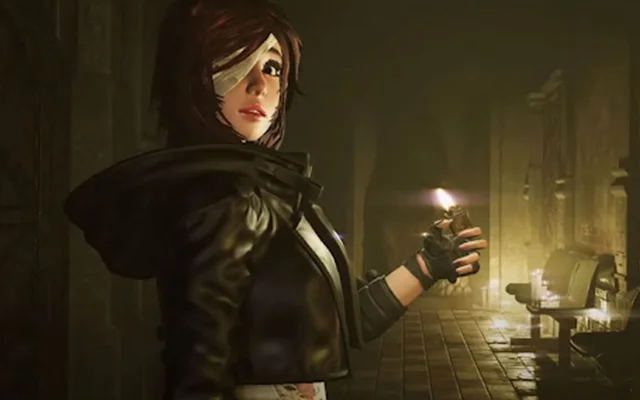 Moreover, the character's emotional transition system is also extremely artificial, not seamless and unrealistic, making players really lose interest. In addition, because the quality of the graphics is not good, during the game, sometimes the character's movements look extremely forced and unnatural. However, this happens quite rarely and most of the time it will be quite smooth and easy.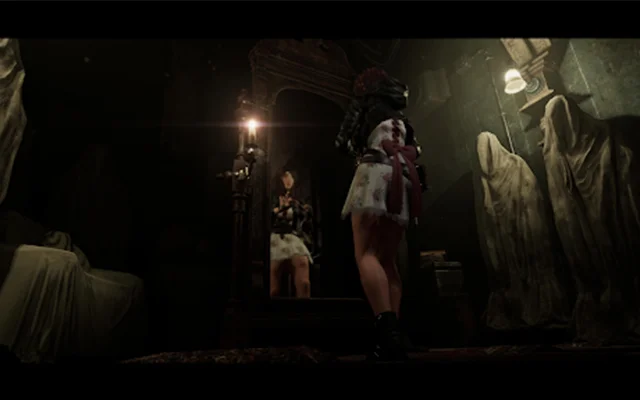 However, it can also be denied that the graphics system of Tormented Soul also has many big plus points that we cannot fail to mention.
The first is the light system of the Tormented Souls game. Because the game is set in an ancient and dark space, the lighting is extremely important. The lighting system is shown to be extremely reasonable and diverse such as fire, candles or electric lights, etc., creating a feeling of something extremely magical and attractive for the Tormented Souls game.
The second thing is the nostalgic designs in the Tormented Souls game, from the outside of the hospital to the items inside.
And the last thing is that the movement of the characters in the game is quite smooth and realistic.
Sound
Compared to the graphics system, the sound system of Tormented Souls is much more carefully invested. In the hall or in the quiet rooms you will see the slow and magical piano melody again.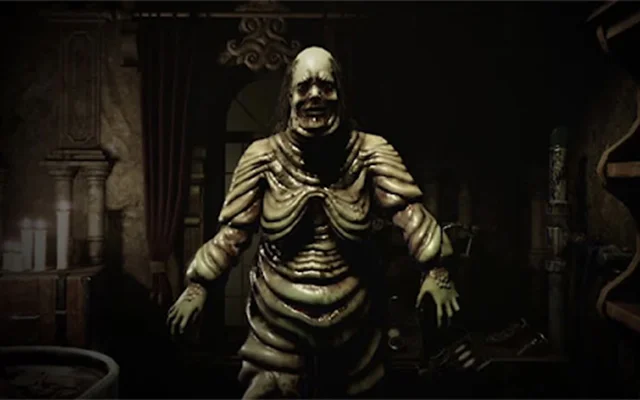 It is no exaggeration to assert that the Tormented Souls game's sound is one of the factors that play an important role in creating a creepy atmosphere in the game. If there are enemies in the room, the menacing groans and background music will be played next to the metallic sounds they make as they move. Even when there are no enemies, the still air makes you shiver when sometimes somewhere in the building echoes vague sounds. Sometimes even in the room you are standing in can be heard the creaking of the wooden floor like it is about to rot or worse, it sounds like someone is walking in the room.
How to play it?
The gameplay of Tormented Souls is designed in the form of half-battle and half-puzzle so it is quite simple and players only need to follow the specific instructions for each mission.
About the puzzle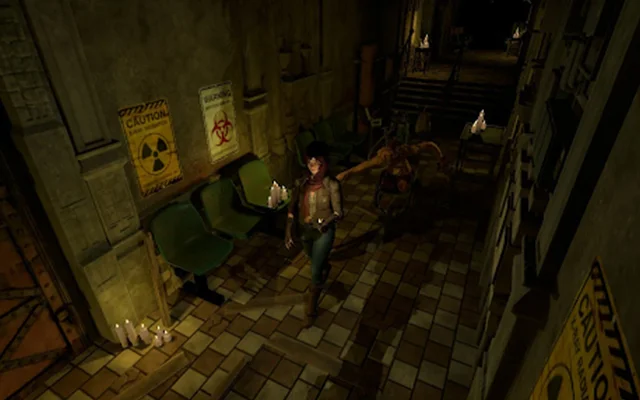 In the puzzle section, there will be different questions combined with minimal hints so that players will not find it too difficult to solve these puzzles to pass.
Besides, the puzzle part will also be applied to the key finding games. That is, to be able to get the key to open the door to another area, the player will have to solve many puzzles to find where the key is hidden.
And the difficulty of these puzzles will also increase with each place you go through.
As for combat: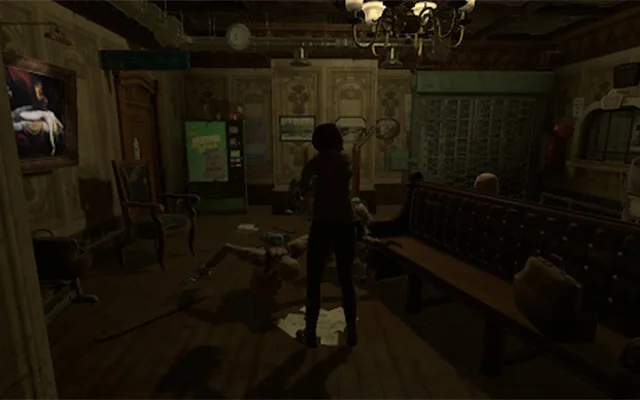 This is exactly the most exciting part of the game. Tormented Souls has a more combat-oriented gameplay, so the combat system in Tormented Souls is extremely well-invested. In other common horror games, most players will have to run or hide more, but with Tormented, you can only fight to survive and overcome.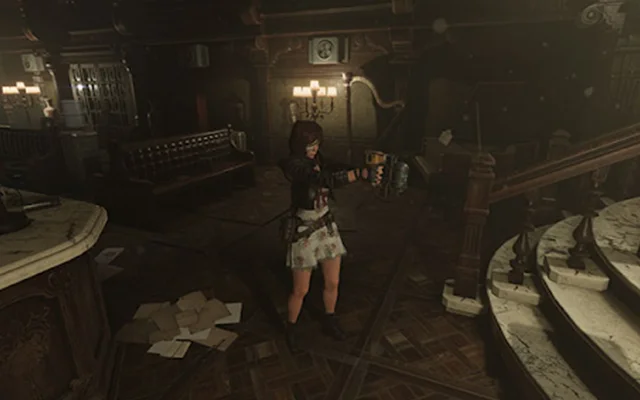 In the game Caroline's weapons are also very diverse. Caroline will be provided with a pneumatic nail gun, a homemade shotgun with water pipes and a homemade stun gun. In addition, there are melee weapons such as crowbars and other melee weapons so that Caroline can easily respond to any situation. In addition, during the course of the mission, the player can also pick up anything that you can find.
Other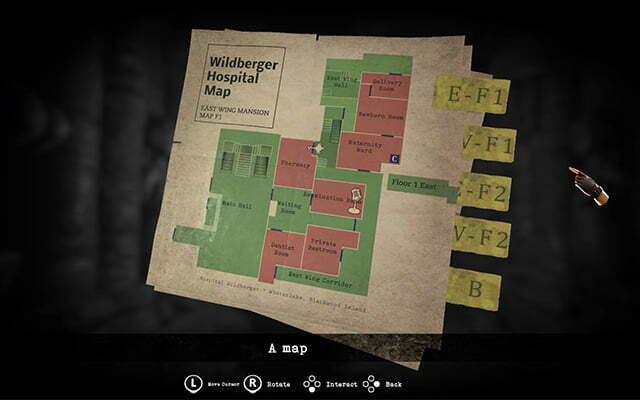 An interesting difficulty of Tormented Souls is that it does not have a map system. This will cause many difficulties for players when determining the position to move. Moreover, even if the map is provided in the game, it is a static map stuck on the wall or a collection file. If the player wants to use the map in the game, he must open it and remember its location. This is really inconvenient for players!
Configuration to install Tormented Souls on PC
Minimum configuration:
OS: 64-bit Windows 10/8/7
Processor: Intel Core i5-2500K 3.3GHz / AMD FX-8150 3.6GHz or equivalent
Graphics: GeForce GTX 550 Ti / Radeon HD 6790 2 GB VRAM*
Storage: 4 GB available space
Sound Card: DirectX compatible sound card
Recommended configuration:
OS: 64-bit Windows 10/8/7
Processor: Intel Core i5-4460 3.2 GHz / AMD Ryzen 5 1600X 3.6GHz
Graphics: GeForce GTX 960 / Radeon HD 7950 3 GB VRAM*
Storage: 4 GB available space
Sound Card: DirectX compatible sound card
Above is all of our information about today's popular Tormented Souls game. This is really a great horror game for you on boring days. Download tormented souls game to your computer and have a great experience with it!
Source: