Currently, gamefi is gradually becoming popular, partly because the increasing interaction in NFT makes it easier for players to make money. For those who are passionate about gaming, being able to earn money from playing games is a great and interesting thing.
Currently on the market there are many gamefi coin with different genres. Are you having trouble finding yourself a suitable game? Then you have made the right choice, below we have compiled the 8 best gamefi titles in 2022. Read this article and choose for yourself a suitable gamefi title.
Splinterlands
Splinterlands is an automatic card game where each card is a collectable NFT. In the Splinterlands players will face off in one-on-one battles. For the match, each player chooses a summoner, then chooses a creature that is neutral or of the same element as the summoner.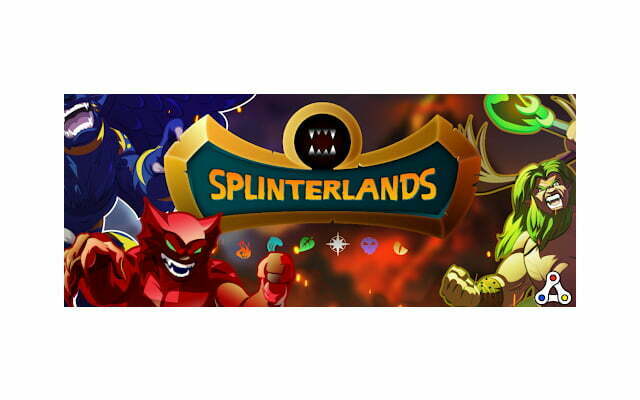 Splinterlands boasts a strong economy, with meaningful rewards, an in-game rental system, leaderboard rewards and exciting tournaments for those who like a challenge. You will have to buy the Summoner's Spellbook at the start of the game for $10, but you can rest assured that this is the fee to upgrade your account so you can access all aspects of Splinterlands and can earn more money.
Axie Infinity
Axie Infinity is a gamefi genre inspired by Nintendo's beloved Pokémon series. This is a fighting game with monsters and these monsters are known as computer controlled Axie teams. Players will have to collect and defeat adorable monsters in matches.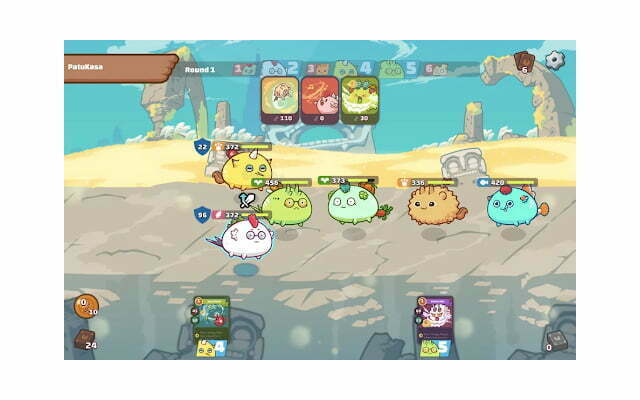 However, to start the game you need to pay a fee in advance, this is completely understandable because you will be able to own your own Axie NFTs and resell them for extremely high value. Besides, players can also earn SLP tokens while playing the game. Axie Infinity is really an extremely cool and interesting game for you.
Read more:
Alien Worlds
Alien Worlds is a metaverse defi NFT game that runs on the Ethereum blockchain, Binance Smart Chain, and WAX. This is a very interesting adventure game. Participating in the game, players will have to perform a lot of missions throughout the vast universe of Alien Worlds.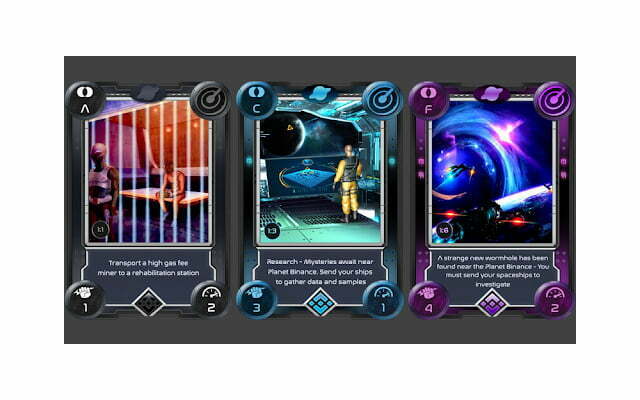 Items in Alien Worlds will be traded with a separate currency, Trilium, and of course it can be exchanged for real money. A special feature here is that for Alien Worlds, players can join the adventure in the simplest way and there are no barriers to joining. From the above advantages, now Alien Worlds is one of the most popular gamefi and has the largest number of players globally.
The Sandbox
The Sandbox is an open world game that was released in 2012 and came to PC in 2015. In 2018 after being acquired and developed by Animoca Brands with the NFT game, The Sandbox got the gamefi It was a huge success and has reached over 1 billion dollars in sales.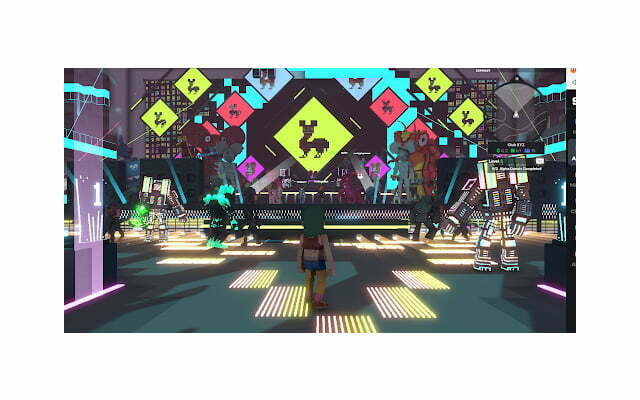 Sandbox has voxel-based graphics, in-game players are also free to design and create their own voxel creations. Players can also buy land and build their own creations. Of course they can also buy and sell these works on the market to earn money. The Sandbox is one of the most interesting and multiplayer games in 2022 that you should not miss.
Decentraland
Decentraland is a virtual world game based on blockchain technology. All Decentraland cryptocurrencies and all in-game assets are on the Ethereum blockchain. Spaces in the virtual world can be sold, bought, and owned by players in exactly the same way as in the real world. Economic transactions in the game are done using the MANA token, the price of the token at the time of this writing hovers around $3.41 per token.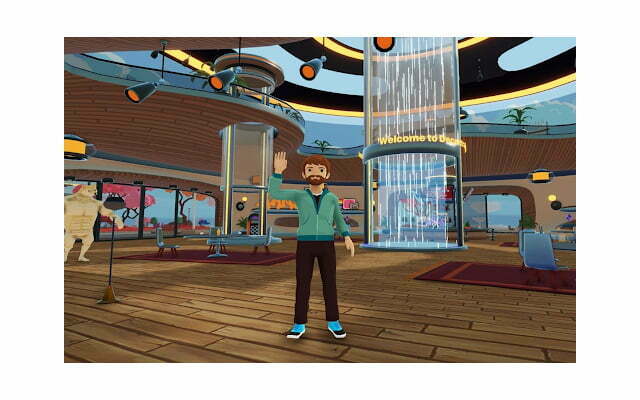 The characters in the game are all pre-installed, but you can still edit them by changing the costumes of these characters by purchasing them. In addition, players can also create their own plots of land and artwork.
Farmers World
As the name implies, Farmers World is a farming game. This is the first farming game that works on the NFT platform. Players will play the role of genuine farmers, will go to exploit resources, build themselves a giant farm.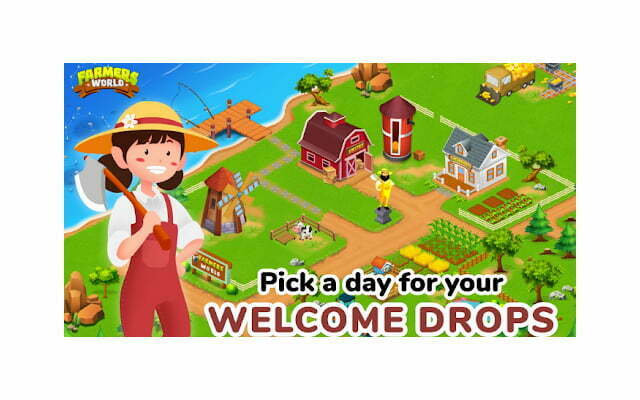 Farmartd World's monetization mechanism is through fighting to earn money. Players can go through other players' farms to fight for resources while waiting for the harvest. Besides, the player must also stand guard so that his farm is not infiltrated by other people. Farmers World is currently the leading farm game on the War platform and has achieved 1.4 million transactions.
Mines of Dalarnia
Using blockchain technology, combining combat and exploration, Mines of Dalarna is an interesting game for those who are passionate about the action adventure genre. Players can mine the land to gain valuable resources that can be upgraded for their items. In addition, players can also earn income by renting out their properties.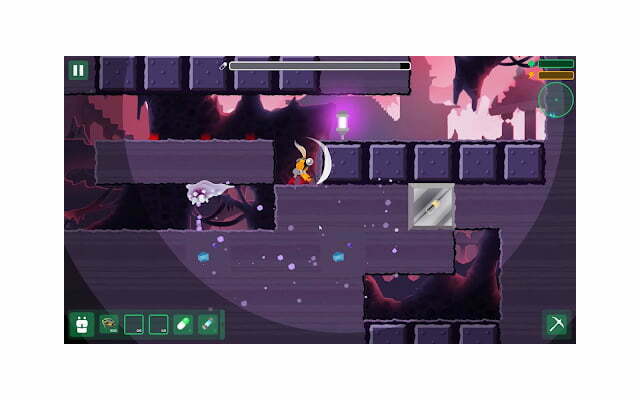 As one of these aspiring miners, you spent your savings traveling to the planet Dalarnia. Talented miners, are you ready for the quest in the Mines of Dalarnia?
Bomb Crypto
Bomb Crypto is a "play to earn" game based on the classic Bomberman game. Players will have to search for information about Bomb Crypto (BCOIN) and fight monsters using Bomb Heroes to get BCOIN tokens. Players can also receive, sell or upgrade to earn even more BCOIN tokens.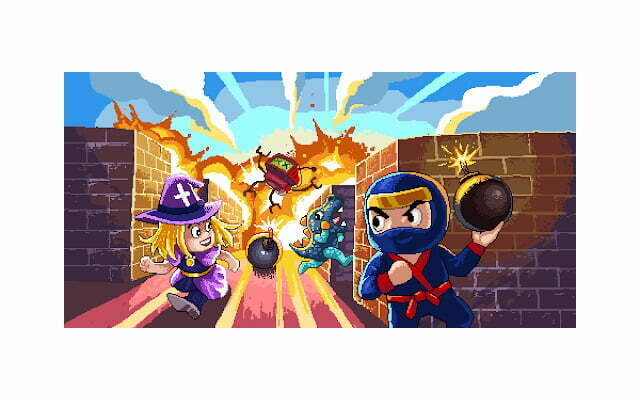 Launched in 2021, Bomb Crypto is currently the most famous money-making game on the cryptocurrency market. This is an extremely cool game that you must definitely experience in this 2022.
Above is a summary of the 8 most popular gamefi titles in 2022. You can refer to and choose your favorite and most suitable game for yourself. Turn on your computer and experience these great games!
Source: