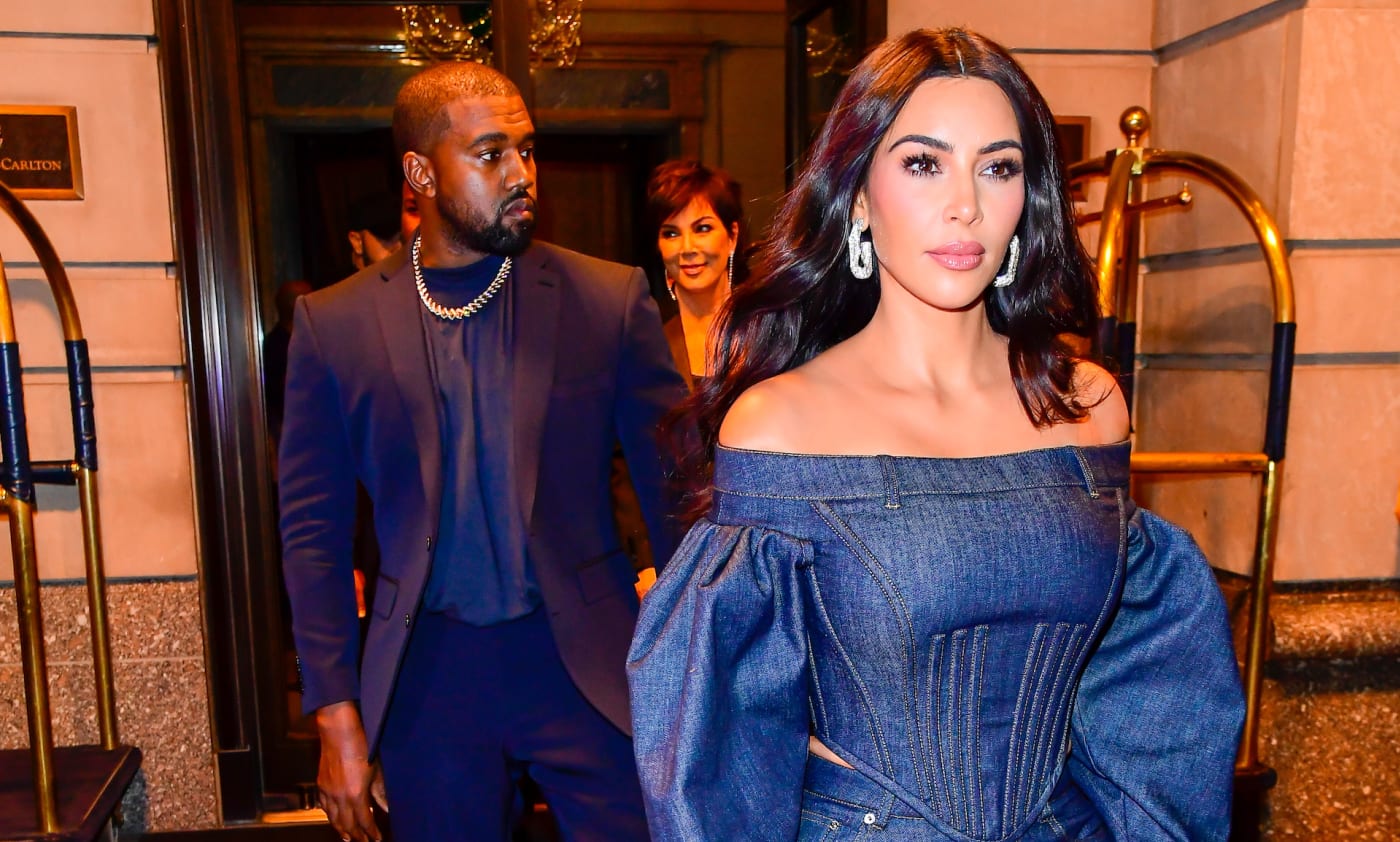 Kanye West and Kim Kardashian have officially settled their divorce.
According to court documents obtained by TMZ, West and Kardashian agreed on joint custody with "equal access" to their four kids—North, 9, Saint, 6, Chicago, 4, and Psalm, 3.
In addition, Ye will send Kim $200,000 per month in child support. He's also responsible to take care of 50 percent of the children's educational expenses, as well as 50 percent of their children's security expenses.
"As for property, the division of assets is in accordance with their prenup," a source told TMZ. "And, according to the prenup, both Kim and Kanye waived spousal support."
Read more:
In a separate Tuesday report, the outlet added that Ye gave Kim the $4.5 million house he purchased next door. "The home borders Kim's lot, so she'll likely just tear it down—as it needs a ton of work—and add to her acreage," TMZ wrote, adding West still owns a $60M Malibu beach house as well as properties in Calabasas, Chicago, Belgium, and Wyoming.
Kim and Kanye married back in 2014, following her divorce from Kris Humphries. Kim filed for divorce from Ye in February 2021, after seven years of marriage.
Back in February of this year, Kardashian reflected on the couple's divorce in an interview with Vogue, where the reality TV star explained she "did what made other people happy" for a long time.
"For so long, I did what made other people happy," Kardashian said. "And I think in the last two years I decided, I'm going to make myself happy. And that feels really good. And even if that created changes and caused my divorce, I think it's important to be honest with yourself about what really makes you happy. I've chosen myself. I think it's okay to choose you."
A month after Kim opened up about their divorce, Ye followed suit by taking to Instagram in March and sharing a lengthy poem titled "Divorce," which arrived two days after Kardashian was declared legally single, with a judge granting her the ability to return to her maiden name.
"Divorce feels like full blown Covid. Divorce feels like your doctor don't know shit," Ye's poem began. "Divorce feels like you're walking on glass. Divorce feels like you're running through a glass wall. Divorce feels like you're being bullied in a class hall. Divorce feels like you're getting beat up in the mall." 
Follow the Zululion website for more updates on various knowledge.
Sources: