"I don't see Casemiro helping Man Utd when they control the ball," the former Liverpool player concluded.
Former player Graeme Souness believes that United made a mistake when spending a large amount of money to recruit Casemiro this summer.
"Casemiro plays alongside great players but he was never a top player," Graeme Souness told talkSPORT. "The fact that United spends up to 60-70 million pounds for a 30-year-old player is too much."
Casemiro receives the same salary as Ronaldo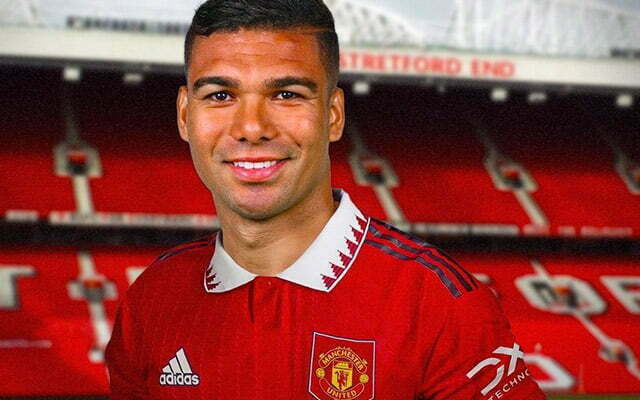 The Athletic has just revealed the details of the contract Casemiro signed with Man Utd. The 30-year-old earns the same salary as David de Gea, at around £375,000 a week. This number is only behind Cristiano Ronaldo and above some players such as Bruno Fernandes, Jadon Sancho, and Marcus Rashford.
United spent a total of £140m on the move after Casemiro completed a four-year deal at Real Madrid, including £70m in transfer fees. If the "Red Devils" do not qualify for the Champions League, Casemiro will be cut a part of his salary by the terms specified in the contract.
Why is Man Utd not participating in the Champions League?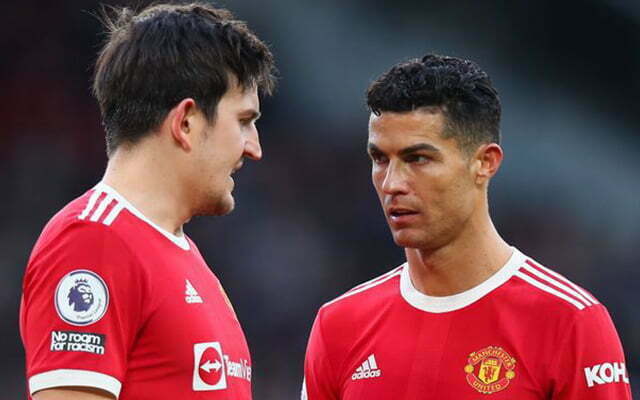 After the 2021/22 season, United is only 6th, outside the Champions League qualifying group. The contract stipulates that a disappointing collective performance will result in a 25% reduction in wages for United players. Ronaldo receives a salary of £480,000/week, now this figure is only £360,000/week.
According to Athletic, Raphael Varane played a key role in Casemiro's decision to join United. The French midfielder regularly contacted Casemiro and persuaded his former team-mate to dock at Old Trafford.
Casemiro announces leaving Real Madrid, moving to Man Utd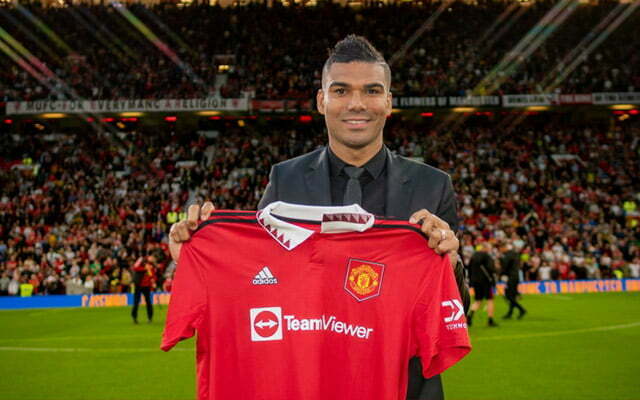 On the afternoon of August 22, 2022, Casemiro held a press conference to bid farewell to Real Madrid. Casemiro said: "I'm sure I will come back one day. I want to return the love that the team has shown me. President, thank you very much. Real Madrid will have a great future under his leadership. your guide. Hala Madrid!".
Read more:
Midfielder Casemiro
The Brazilian midfielder is one of the top interceptors today. The former Real Madrid player has made 589 correct passes since the start of the 2017/18 season. This is an achievement that no player has achieved in the top 5 European leagues in the past 5 years.
The presence of Casemiro promises to improve the midline defense of the "Red Devils". After the first two seasons, coach Erik ten Hag's team all received defeats. On August 23, United will have a match against Liverpool in the third round of the Premier League.
Earlier, former defender Rio Ferdinand said: "It is true that Casemiro is priced too high, but he is a champion." Ferdinand emphasized that Casemiro's personality is what United needs more than anything else at the moment.
Real Madrid does not want to keep Casemiro
Real Madrid is not drastic in keeping Casemiro when they own Eduardo Camavinga and Aurelien Tchouameni, two of the most promising midfielders in European football.
In the first round of La Liga, Casemiro sat on the bench and Tchouameni played for the official squad. The young midfielder stands out with a 96% pass accuracy rate and many strong ball challenges. Until the victory against Celta Vigo 4-1 on August 21, Real continued to maintain its form – playing well without Casemiro.
Casemiro becomes Man Utd's fourth rookie this summer after Tyrell Malacia, Christian Eriksen, and Lisandro Martinez. According to the Times, United is expected to bring in four more recruits including a striker, a midfielder, a right-back, and a reserve goalkeeper for David de Gea.
Casemiro joined Real for only 6 million euros from Sao Paulo in 2013. The sale of the midfielder brought the Royal Spanish team a huge profit.
Follow the Zululion website for more updates on various knowledge.
Source: