Recently, the Hype Auditor page has announced the Top 10 most influential people on Instagram today. Including Asian representatives in this Top. This is also a platform to evaluate the activity and quality of followers of accounts on Instagram.
At the top of this ranking is world famous football player Cristiano Ronaldo. The only representative from Asia is V (BTS).
Read more:
Here is the list of Top 10 Influential
Cristiano Ronaldo
The first of this influential people is Cristiano Ronaldo dos Santos Aveiro is a Portuguese professional footballer. He currently plays as a striker for the club Manchester United and is the captain of the Portugal national football team.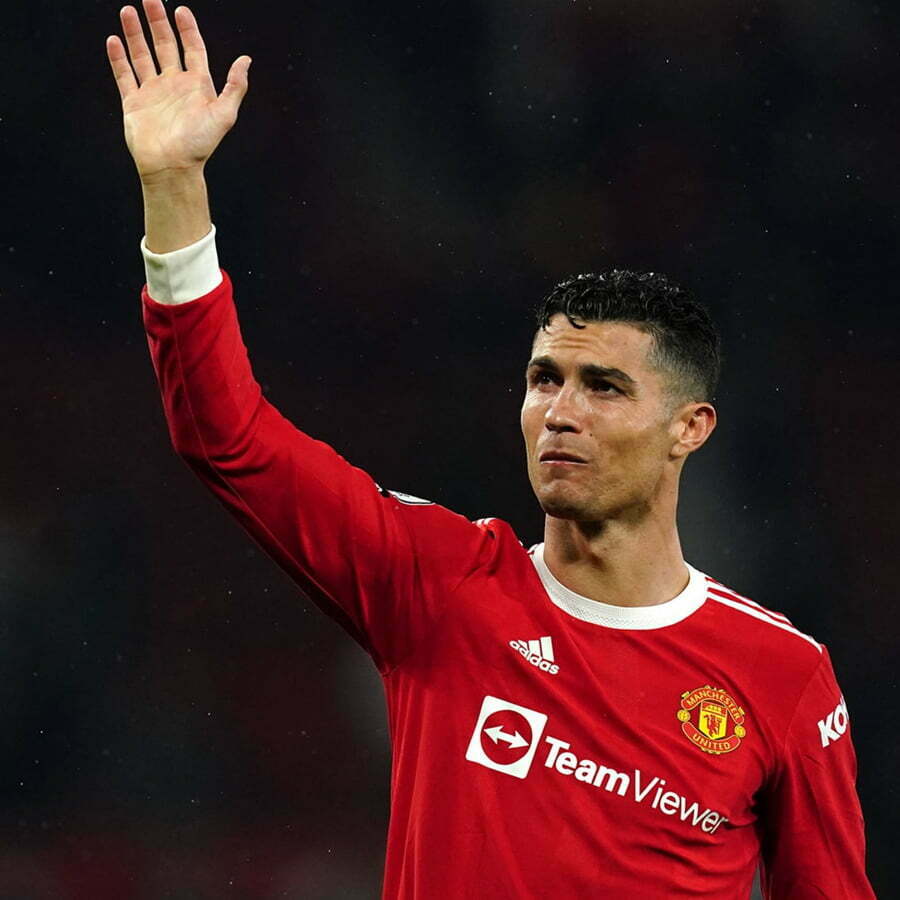 He is considered the best player in the world and one of the greatest players of all time. He is the owner of 5 European Golden Balls and 4 European Golden Shoes. Not stopping there, he also won 32 titles in his career, including 7 national championships, 5 UEFA Champions League, 1 UEFA European Championship, anda 1 UEFA Nations League.
Leo Messi
Lionel Andrés Messi also known as Leo Messi is an Argentine professional footballer who plays as a forward for the club Paris Saint – Germain, he is also the captain of the national football team Argentina. Like Cristiano Ronaldo, he is also considered the best player in the world and one of the greatest players of all time.
Messi also holds the record of winning the Ballon d'Or 7 times, winning the European Golden Shoe 6 times and being placed in the Ballon d'Or Dream Team 2020.
Leo Messi is the second influential people of this list.
Kendall Jenner
Kendall Jenner's real name is Kendall Nicole Jenner the most popular female supermodel in the world with a current total income of nearly 40 million USD a year. Is one of Kim Kardashian's sisters. Emerging from the reality show Keeping Up with the Kardashians at the age of 12.
The long legs of the Kardashian family are very fond of the topless style. She is the most expensive female model in Hollywood currently and is also the sought-after face of many prestigious fashion brands such as Chanel, Balmain, Tommy, Hilfiger, and many other fashion houses such as in Milan for Fendi, Ports 1961, Bottega Veneta, Pucci, and Dolce & Gabbana; Dolce & Gabbana; and Paris Sonia Rykiel.
She was named on the list of "50 most beautiful people in the world" on April 9, 2014. In April 2015, Kendall ranked 2nd in the list of "100 sexiest women in the world" of the FHM magazine. And she is the most influential people in model.
Ariana Grande
Ariana Grande-Butera is a female singer commonly known by the stage name Ariana Grande. In addition to being a singer, she is also an American businesswoman and actress. She has received numerous awards throughout her career, including 2 Grammy Awards, 1 Brit Awards, 2 Billboard Music Awards, 3 American Music Awards, 9 MTV Video Music Awards, and 22 Guinness World Records gender.
Kim Kardashian
Kim Kardashian's real name is Kimberly Noel Kardashian, another million-dollar billionaire, who emerged as an internet phenomenon for revealing a sex clip with her ex-boyfriend, male singer Ray J. She was once a close friend of the prestigious lady Paris Hilton. As a maid she is more popular than her owner, instead of like other girls who will always avoid scandals, she takes advantage of that videotape to make her name shine. Turning it into leverage to direct the media's attention to her instead of her best friend Paris Hilton, her scandalous popularity quickly surpassed Paris Hilton.
The billionaire and her sisters also regularly appear on the family's reality show Keeping Up with the Kardashians. She is currently a billionaire with a total net worth of 1 billion USD. To become such a huge success, she founded cosmetics and fashion brands, through 2 brands KKW Beauty and Skims.
Zendaya
Zendaya Maree Stoermer Coleman also known as Zendaya – girlfriend of Spider-Man Tom Holland, is a famous American actress and model. She is an actress from the "rat house".
Zendaya is a multi-talented actress. In addition to acting, she also knows how to sing and dance, … she also writes books, works as a model, and is the face of the Convoy Of Hope non-profit charity. Young and talented, she is emerging as one of Hollywood's most sought-after stars.
Kylie Jenner
Kylie Kristen Jenner is no longer a strange name when she becomes the youngest self-made female billionaire in America. She is a successful businesswoman and model known for her older sister Kendall Jenner. She rose to fame after appearing on E!'s reality show Keeping Up with the Kardashians! from 2007 to 2021 and is the founder and owner of cosmetics company Kylie Cosmetics.
Taylor Swift
Queen of Pop, Country Music Princess Taylor Swift recently received a doctorate for her contributions to the arts. She received an honorary doctorate in the arts from New York University. Taylor Swift is one of the most famous and successful female singers in the world. As of 2022, the total net worth of the female singer has reached 400 million. She is currently one of the highest-paid female singers in the world.
Selena Gomez
Selena Marie Gomez is an American singer, songwriter, actress, and producer. She is best known for her role as the little witch for her role as Alex Russo in the Emmy Award-winning Disney Channel television series Wizards of Waverly Place (2007–2012).
When she was a teenager, she used to spend her youth with Justin Bieber, but the two are no longer together. And she is gradually focusing on her career.
V (BTS)
Kim Tae-Hyung is the male singer of the cult group BTS, commonly known by the stage name V. He is also the male singer who is known as the most handsome face in the world with the golden ratio standard, just under 30 Age has owned a huge fortune and is the face of many famous fashion brands.
Above are the top 10 most influential faces on Instagram, they are also those who earn a great income in the present. Which celebrity are you most impressed with?
Sources: