Weird West game is an action role-playing video game developed by WolfEye Studios and published by Devolver Digital in 2022. Since its launch, Weird West has received the love of many gamers globally. If you are bored and want to find a good free PC game to experience, weird west is a great choice for you. Follow the article to know more about it!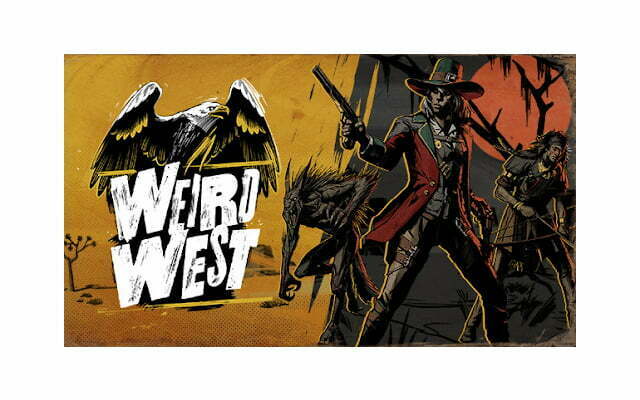 General introduction
Weird West game is a game with action shooting gameplay that combines an extremely thrilling role-playing style. In the game, players will play the role of an American cowboy. Players will experience the sensational shooting scenes of American cinema. Throughout the journey of a cowboy who saves his town from aggressive bandits killing people in this city indiscriminately. In the game will appear extremely dangerous characters such as law enforcement, bandits, mercenaries, and mystical creatures such as vampires and werewolves who always hide in the night.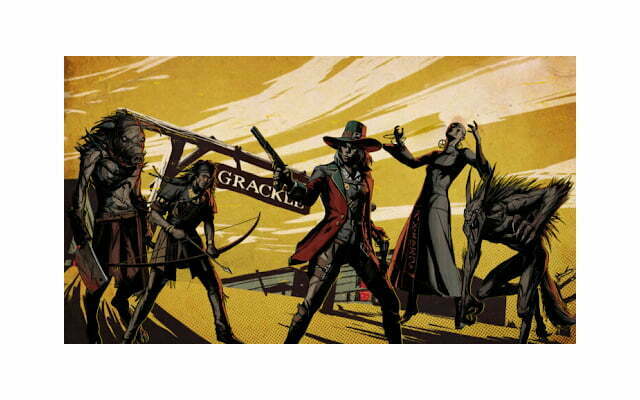 "The graveyard is full," said Timothy Hall, the man making the bones of the piano at the pub in Grackle. This is a concise description of everything the town has been through ferocious robbers, cannibals kidnappings, tornadoes, etc. Aggressive bandits have slaughtered too much. So many people in the town that the cemetery had no place to keep their bodies. This is really terrible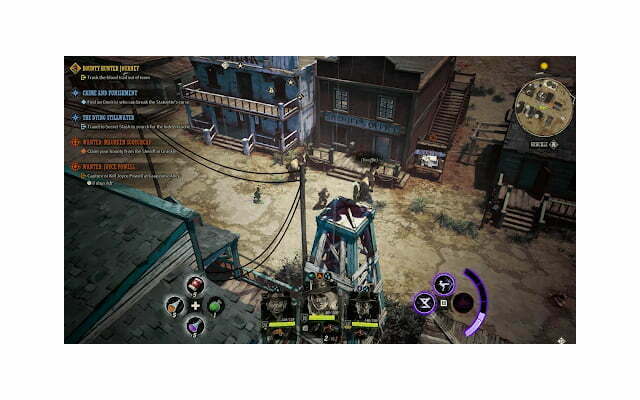 Like Dishonored, Weird West is a true fantasy genre that blends the open wilderness and gunplay of the West with horror and fantasy. There's "border justice" and midday duels – but also witches, werewolves, and vampires
Read more:
Content
Story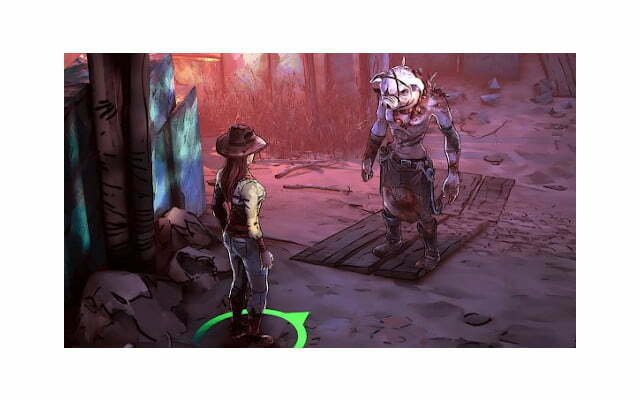 Weird West's stories function as long story collections. There are five characters, who play in order, each with their own story to unravel and specific problems to solve: a bounty hunter whose husband is kidnapped by a predatory entity. strong; a hogman yearning for revenge after their terrible transformation; a young hunter Anishinaabe protecting his home from the spirit of greed; a werewolf; and finally, a witch. Connecting each of these separate chapters is a number of recurring characters – a strange young girl who speaks puzzles, a wandering witch who plays games with you, and a bounty hunter obsessed with immortality and funny situations.
Mission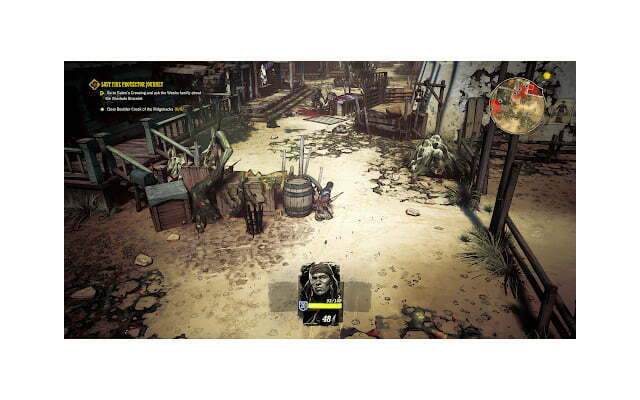 The main task of the player is to protect the settlers in the Wild West who are being tormented by evil people and monsters. These murderers are extremely ferocious and cruel, they have killed so many innocent people that the cemetery here still has a place to store bodies. You are the one who will bring justice to this place. The gamer is to bring justice to the settlers in the Wild West who are suffering from the torment of evil people and monsters.
Besides the main mission, you and your friends will explore the wild world together in the Weird West game, you and your friends can conquer bosses or simply sweep a band of bandits. to help the people here.
You will like:
Plot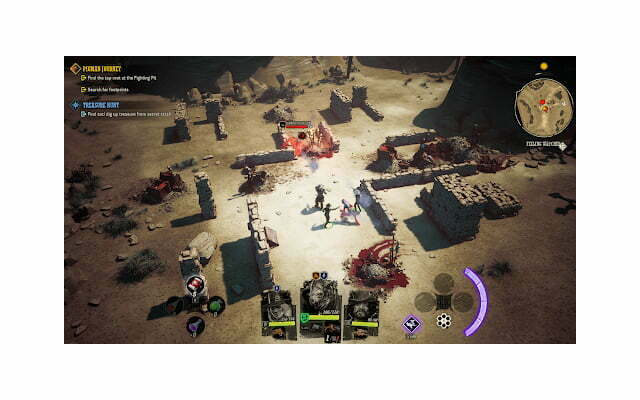 Weird West is set in the wild American West, where cowboys are famous around the world. They are healthy boys, and always try to help the people here. Besides, this place is also home to many hideous, bloodthirsty creatures.
Weird West's outer world is huge with dozens – nearly hundreds – of diamond-shaped buttons representing the many houses, towns, and wild lands you can traverse. Sometimes you will have to be really overwhelmed with the abundance of locations in the game every time you look at the map and most of the time on your move there will always be new areas on the moving map. In addition to the towns in the game as a trading hub and a resting place for cowboys, here you can hire soldiers to join your mercenary team. However, this will cost you quite a bit of money.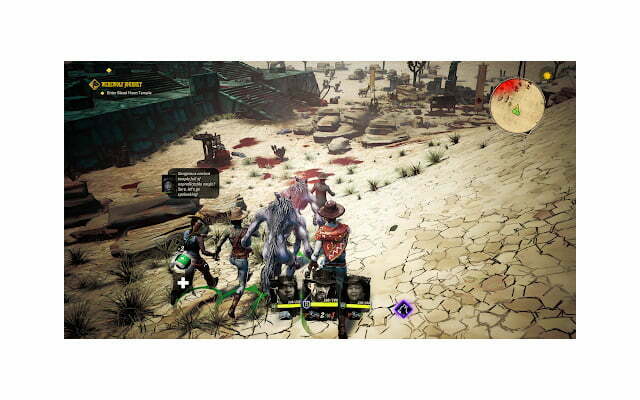 In Weird West there are ferocious creatures that have killed so many innocent people in the village, they kill so many that the graveyard is full and there is no place to store the bodies. Players will take on the role of a sniper cowboy with a gun in his hand and go on an adventurous journey to kill these ferocious monsters. Are you ready for the exciting adventure and rescue the people here? Download the game to be able to experience great moments in Weird West.
Sound and graphics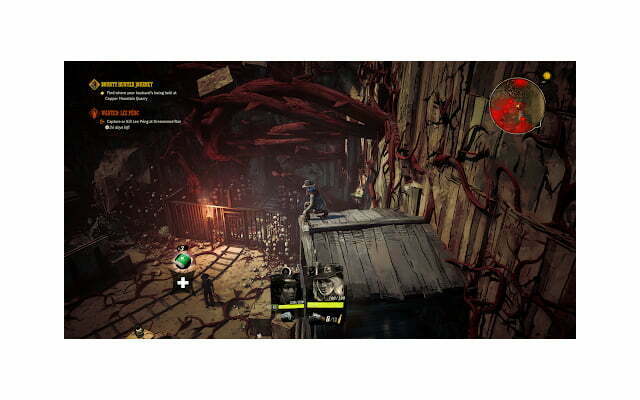 Graphics
Weird West Game has cel-shading graphics with dark tones and a view from above. The surrounding landscape in the game is very gloomy, has a horror sound and evokes death everywhere. Besides, the images of the characters are also carefully cared for, vivid and extremely realistic.
Sound
In my opinion, the sound system in Weird West game is not very diverse. The sound in the game is mostly epic background music with American cowboy style in the far West. Or the sounds of battles and gunshots somewhere in the game
Highlights of Weird West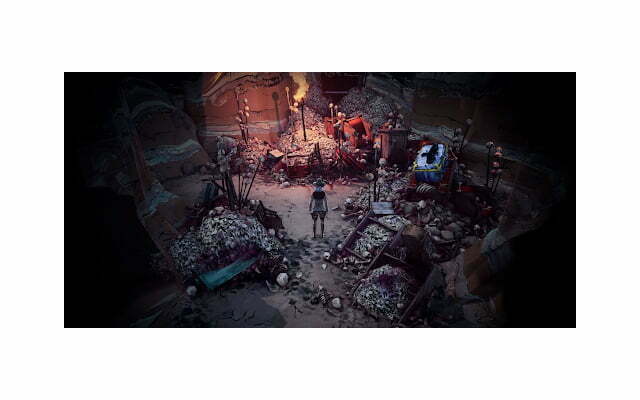 Since its launch, Weird West game has received a lot of love from gamers around the globe. So what is so special about this game that attracts so much? Here are a few highlights of this game that I've drawn on during my participation in it:
Discover the Wild West of America so authentically
Weird West game is a journey about a group of atypical heroes, written into legend
Each journey in Weird West is unique and consistent with the action taken
Players can form a team or venture alone into a limited other world of Weird West
Each player with their own rules and special motives
Explore the world through different characters' origin stories
Minimum configuration
Operating System: Windows 10
Processor: Intel Core i5-2380 / AMD FX-6100
Memory: 6GB RAM
Graphics: GeForce GTX 650 Ti (1024MB) / Radeon HD 7770 (1024MB)
Storage: 20GB available
Weird West game is really an extremely cool and interesting action role-playing game. Above is all the information about this game that we have compiled for you. Hope you will love Weird West and have a great experience with it!. Download the game and discover the great things in the Weird West game!
Source: