Are you interested in an exciting and fun action adventure game? Or just looking for a light adventure game for boring days? If so, then Moss: Book 2 is a great choice for you. Follow the end of the article, we will give you all the information about this game, so you can better understand it and have a great experience with Moss: Book 2!
General introduction
Moss: Book 2 is an action-adventure puzzle game released in 2022. It continues the story of Quill – a tiny adventurer in the process of saving the world and ending Arcane's rule.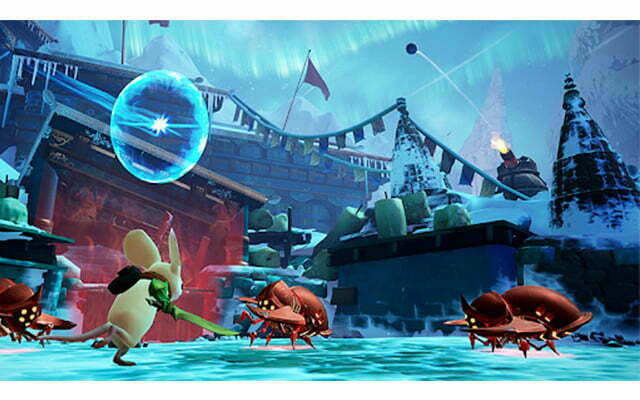 Since there was information about moss book 2 release date, it seems that it has gained great attention and anticipation of the gaming community. And indeed, Moss: Book 2 did not disappoint players. It can be seen that compared to the previous part, the plot of Moss: Book 2 has not changed much, but it has had a lot of improvements. And the perfect continuation from the story of the previous part has made Moss: Book 2 even more attractive and attractive to players.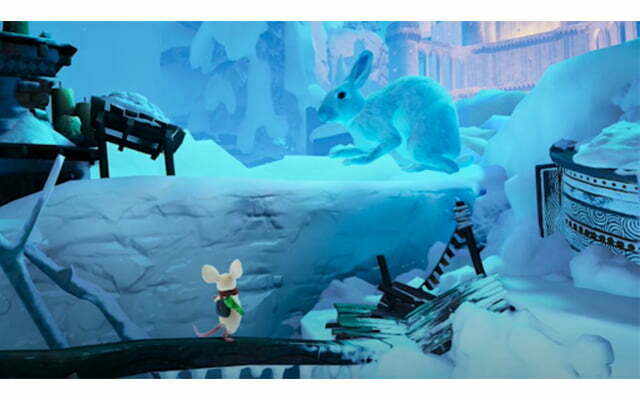 In Moss: Book 2 players will continue to play the role of Quill and explore mysterious lands with his friends. You and your teammates will be able to solve difficult puzzles or dangerous enemies that will always be ready to attack you at any time. You and your teammates will have to work together, using the strength of your teammates to overcome difficulties to be able to save the world from the dark forces Arcane currently rule.
Read more:
Content and context
Moss: Book II revolves around the journey of Quill – a mouse being hunted to get the magic mirror it is holding. You will have to overcome many difficulties in the process of protecting the mirror as well as against the hostile forces lurking around.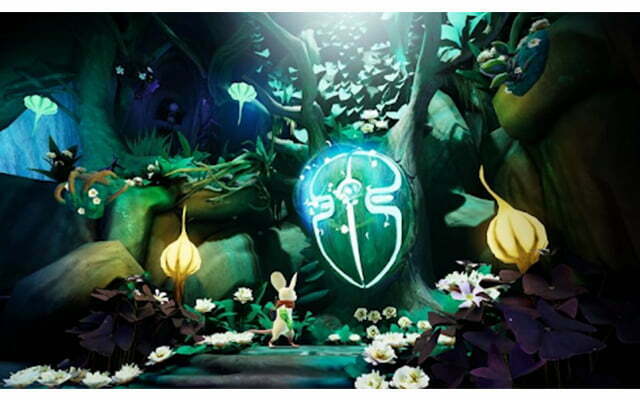 You also have the task of collecting glass shards along the way to prevent Tylan attacks. Besides, the surprise attacks of Arcane minions is something you will definitely encounter often on this journey. Of course we all know that the journey to save the world is not easy at all. You and your friends sometimes have to overcome difficult terrain such as a dense labyrinthine garden or even dangerous arctic mountains. Moreover, Moss: Book 2 also expands the list of enemies with many different variations. There are also unlucky creatures called saboteurs, which are creatures you can use to throw at enemies as a tool to fight.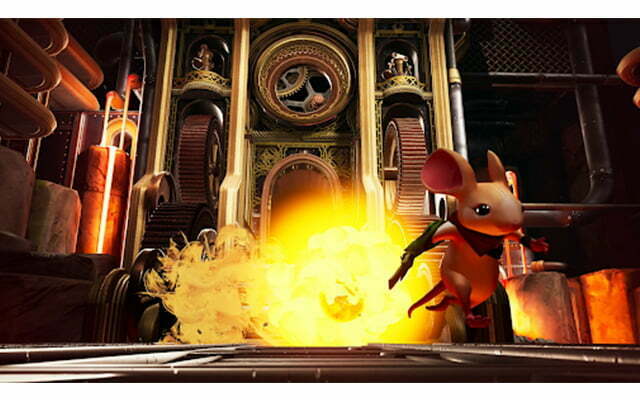 If you are someone who has played through the original, you will be no stranger to the battle scenes of the game Moss: Book. But for Moss: Book 2 it has added additional improvements in combat. For example, if in the previous part Quill only had one sword to fight, this Moss: Book 2 will have both hammer and chakram.
The hammer acts as a heavy weapon that can help you deal with large obstacles in your way as well as help destroy enemies in close combat. As for the chakram, it helps to reach the enemy quickly and gently. This weapon will be able to kill enemies in large numbers, but this enemy needs to be much weaker than you to have a high chance of victory. The improvement in combat as well as the addition of 2 new weapons, hammer and chakram, bring flexibility to suit many styles in each specific case.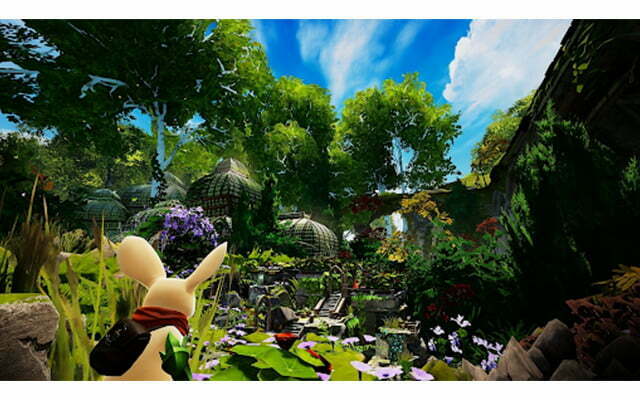 The plot of this game must say is quite urgent. For those who are just starting to play this game, it will take a lot of trouble to understand and catch up with it. Right at the beginning of the game, players will find Quill trying to cling to the "Glass" to prevent it from being taken away by the dark forces of Arcane. You will be the one to explore the hexagonal castle, with countless traps and difficult puzzles waiting ahead.However, it is impossible not to say that the content of Moss: Book 2 is still quite detailed so that viewers can understand and enjoy it.
Graphics and sound system
Graphics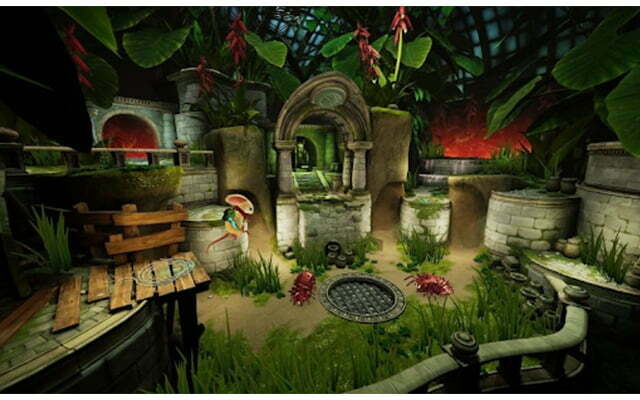 Moss:book 2's graphics system must be called too great. Players are almost immersed in the beautiful scenery of Moss: book 2. From the lush green forests or the snow-capped mountains all year round to the deep dark valleys, everything is surprisingly realistic. If you play this game, you will definitely see it during your journey. Every stone, every tree is extremely beautiful to every step, the character's actions are very real and surprisingly natural.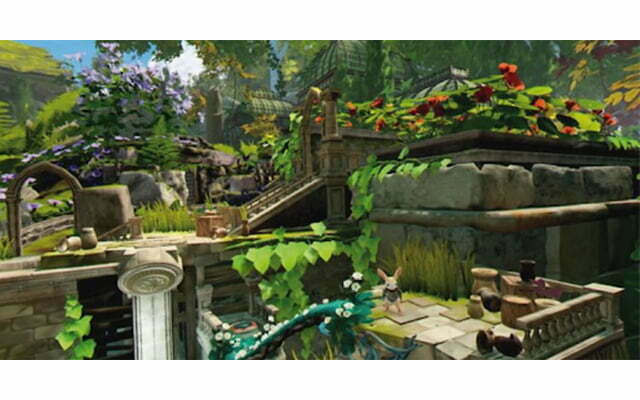 Although Moss: book 2 has such a perfect graphics system, sometimes too many players will lead to problems with its visual system. But believe me, this happens very rarely and it will not affect your great experience much.
Sound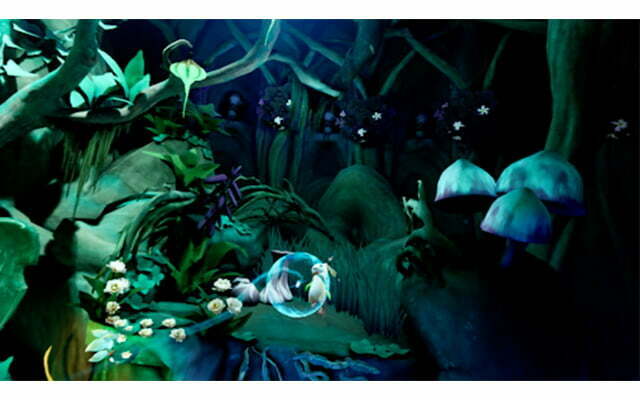 The sound system of Moss: Book 2 is only decent, and also less diverse. However, I have a huge compliment to the in-game soundtrack. Currently, there are many games with very good background music, but the game has a good background music and plays at the right time, with the right emotion, surely no game can surpass Moss: Book 2. Sometimes while playing I have to stop to be able to hear and feel these wonderful sounds coming from the game
You will need:
Some other features of Moss: book 2
About fighting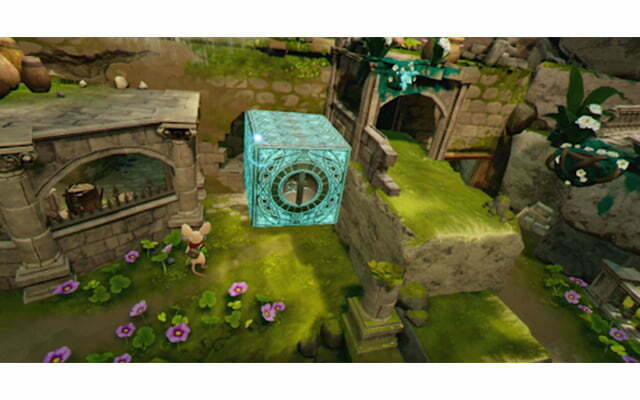 When the release date of this game was announced, there were many gamers and me included in the hope that the battle system in Moss: book 2 will be more highlighted, upgraded and attractive than the first part.
But unfortunately, nothing happened, the battle system in Moss: book 2 basically still doesn't have many highlights and is almost the same compared to the old version. Because the combat system is quite easy, it really doesn't leave the player attractive about this part of the fight, it can be said that I rarely lose my life due to fighting, but most of it is due to fall into the cliff.
About the puzzle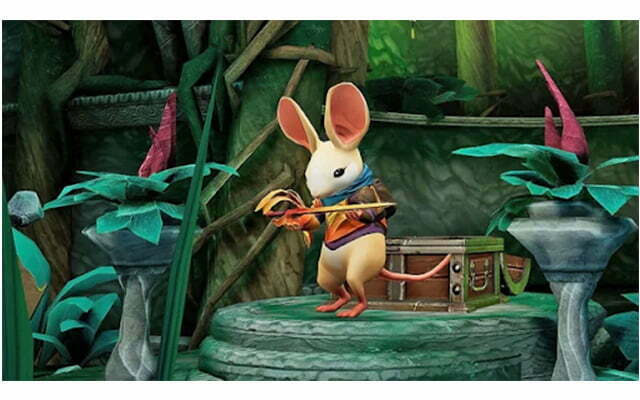 The puzzles in Moss: Book II are wonderful and rewarding, especially when you step into a room filled with intricate puzzles. You'll then slowly tackle it while uncovering some treasures along the way.
When you have reached a higher level, you will be able to use the abilities you have acquired to help or suggest you in solving puzzles. Especially every time you solve a puzzle, you will learn a new knowledge that can help in your life. This is great, isn't it!
Other items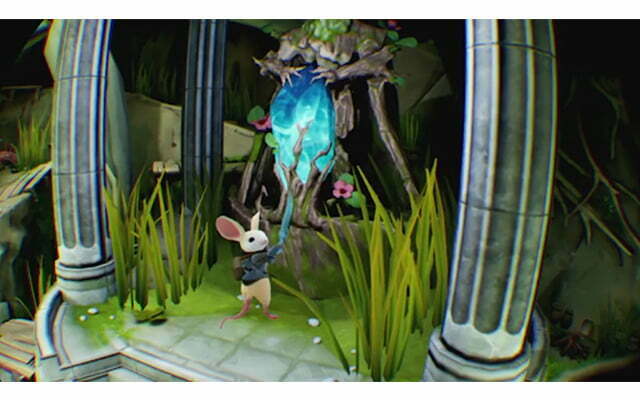 Moss: Book 2 is an exploration adventure game, so it's not too difficult for you to find small items on your journey. You can randomly encounter it on the road or, if you want, you can also look for it somewhere around you. The most common, easy-to-use item that is easiest to find in Moss: Book 2 is Relic Dust. It is the fragments of all kinds of objects. You can use it to make stained-glass windows or combine them to make a lovely armor for your own Quill character.
Configure to install Moss: Book 2 on PC
Minimum configuration:
Operating system: Windows 7, 8.1, 10 64-bit.
CPU: Intel Core i5-6600K / AMD Ryzen 5 1400 or equivalent.
RAM: 8GB.
Graphics: Nvidia GeForce GTX 970 / AMD RX 480 8GB or equivalent.
DirectX 11.
12GB free hard drive to install and play Moss game.
Recommended configuration:
Operating System: Windows 10 64-bit.
CPU: Intel Core i7-4790 / AMD Ryzen 5 1500X or better.
RAM: 8GB.
Graphics: Nvidia GeForce GTX 1070 8GB / AMD RX Vega 56 8GB or better.
At least 12GB of free hard drive space.
Moss: Book 2 is really a great action adventure game for you on boring days. Above is all the information about this game that we have compiled for you. Hope you love this game and have a great experience with it. Download the game and experience it right now!
Source: