Rpg game genre is probably no stranger to many people. This game genre has always received the love of many gamers around the world. It is thanks to the unique storyline and attractive gameplay that have created a huge success for this game series. In today's game market, rpg games are very popular. Let's take a look at the 10 best online rpg games of all time.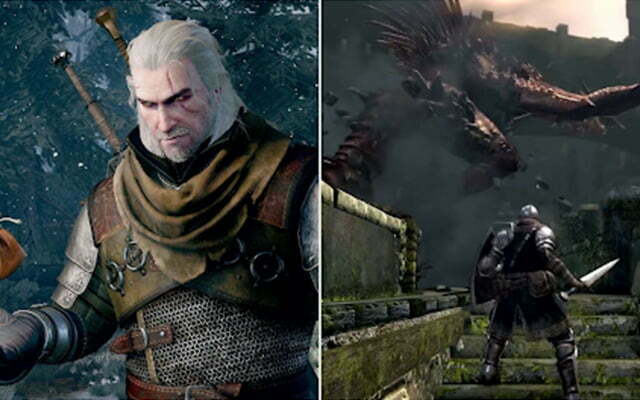 The Witcher 3: Wild Hunt
The Witcher 3: Wild Hunt is an action role-playing game. The plot of the game is based on the novel series of Polish writer Andrzej Sapkowski.
Players will transform into Geralt of Rivia – a resident of Rivia. You are a lucky person endowed with supernatural powers and powers. You are also a genius swordsman and also a talented monster hunter. Players will go on an adventurous journey to the North, a place full of monsters as well as powerful enemies that you must face in order to survive.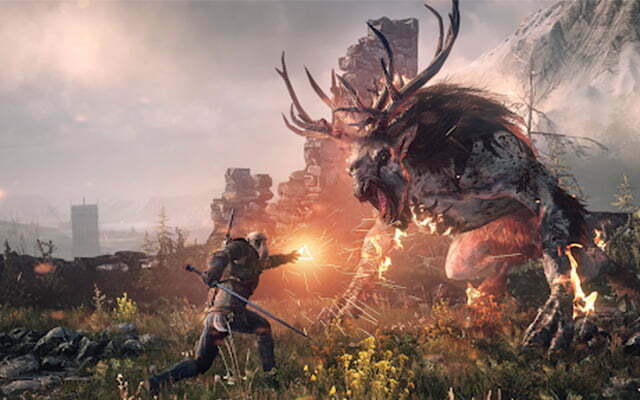 One of the important factors contributing to the success of this game is the extremely vivid graphics, each character and scene are realistic and sharp. This is exactly a best rpg game on pc for you.
Divinity: Original Sin 2
Divinity: Original Sin 2 is an action, adventure role-playing game that is most loved today. Divinity: Original Sin 2 has won 2 extremely prestigious awards as "most favorite rpg game" and "best game of the year" voted by PC gamer magazine.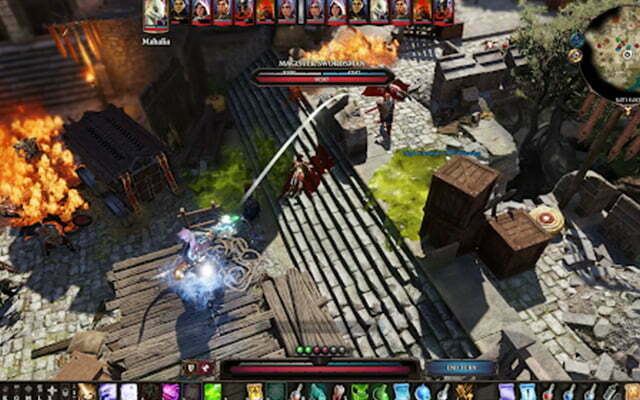 The game has a very special turn-based combat gameplay, players can also customize the character's skills and different combos you like. The game's novel storyline and extremely attractive storytelling create extremely great experiences for players. Besides, the extremely detailed, realistic graphics system and great sound are also an important factor to increase the great experience for players. This is a game that rpg gamers should not miss.
Disco Elysium
Disco Elysium is an adventure role-playing puzzle game released in 2019. Joining the game, players will play the role of a police officer who specializes in investigating thrilling cases in his area. Your task is to explore the difficult cases of the city. Are you ready to solve extremely mysterious cases, or have to hunt down dangerous criminals hiding around you?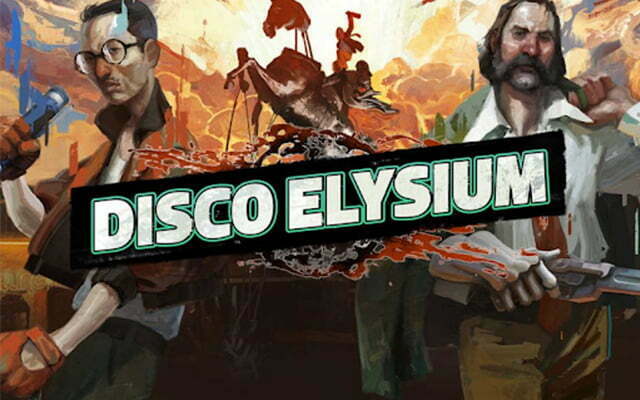 Disco Elysium has an extremely diverse and realistic graphics system, an extremely sharp sound system that brings extremely great experiences. However, this is a detective action game, so sometimes there will be very violent scenes such as murder, torture or sensitive sexual details, so you should also consider when playing the game. However, this is really a best rpg game that you should experience.
Read more:
Pillars of Eternity
Pillars of Eternity is a role-playing game with classic style gameplay. Pillars of Eternity has a variety of combat systems and extremely engaging storylines, the tasks in the game are also varied from easy to difficult so that players can match their level. Besides the characters in the game are equipped with different weapons and skills, players can also create for themselves different strategies to defeat the enemy. All of the above has given Pillars of Eternity a great diversity and unforgettable experience.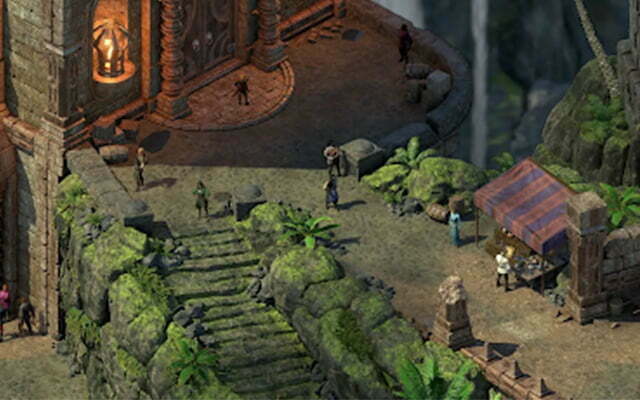 Although it has a classic style, the game's graphics system is extremely diverse and full of colors. The sound is also extremely lively, from the sound of the environment to each character's movements are fully expressed. This is an rpg game that you should experience in this 2022.
Skyrim
Skyrim is an action role-playing game released in 2011. The game is set in an extremely harsh snowy land, which is also the place where the war between two armies, the Imperial and the Liberation Army. Players will be in the role of a prisoner facing death. In the meantime you have successfully escaped from prison and started your life in a new role. You can choose to become a weapon merchant, powerful warrior, talented magician,…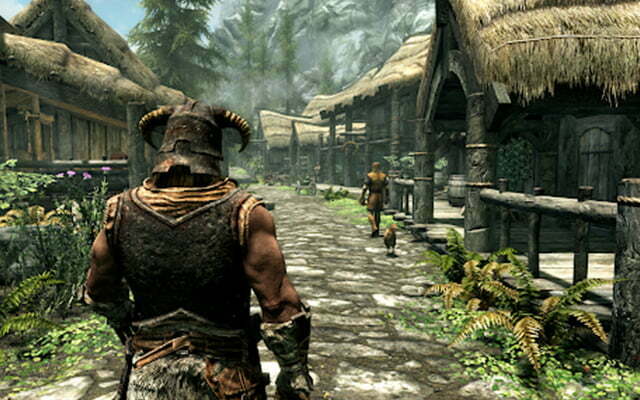 The graphics and sound system in the game is extremely diverse, creating an unforgettable experience for players. In 2011, Skyrim excellently won the "Game Of The Year" award. This deserves to be the best rpg game of all time that you should experience.
Monster hunter: World
Referring to the super products in the rpg game village, it is impossible not to mention the game Monster hunter: World. The game is set around a land where there are huge monsters and the player's task is to conquer them.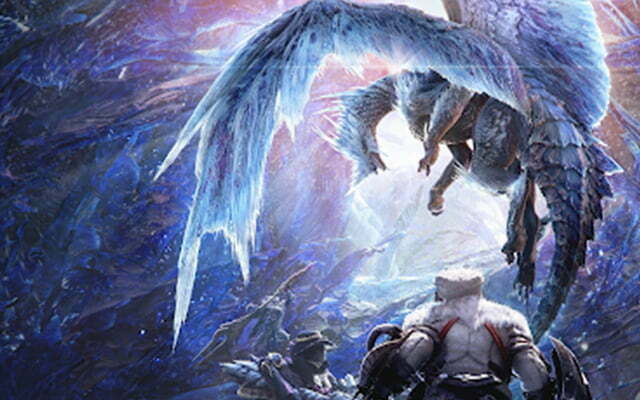 The weapon system in Monster hunter: World is extremely diverse with more than 14 different types for you to freely choose. Players will also have a cat as a companion during their journey. The player's task is to capture giant monsters, the power of these monsters will increase when the number of monsters you capture is large enough. Monster hunter: World is a great rpg game for your computer!.
World of Warcraft
World of Warcraft is a tactical role-playing game in the rpg series. It can be said that this is the leading game of the MMORPG genre on the market today. The character system in the game is extremely rich with many beautiful monster fighting skills to create an extreme experience for players.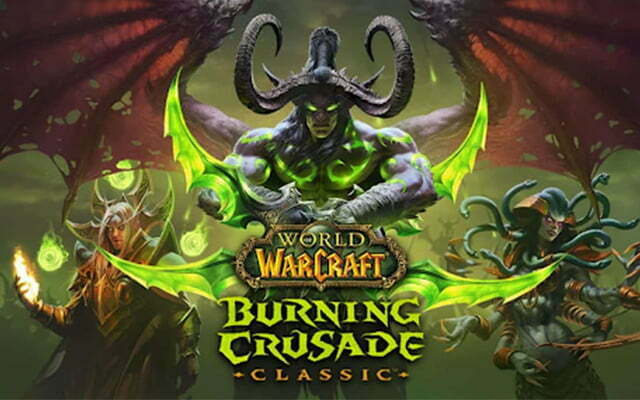 The game has many different game modes and players can freely choose the character they like. The player's task is to lead his teammates to be able to defeat the enemy and have historic combat. Although it has been released for a long time, this game is still very popular so far. Images and graphics are also upgraded by the manufacturer to bring the best experience to players. This is a super cool game that you can't miss!.
Assassin's Creed Series
Assassin's Creed is an action adventure game. This is a third-person game, so players will be able to explore the epic scenes in the game. Participating in the game, players will enter the characters in the game and perform great tasks and destroy the enemy completely. The game is a series of action-adventure series full of suspense and suspense.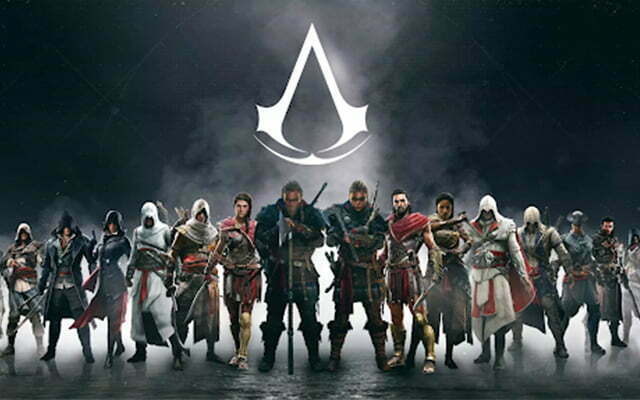 In addition, because the game is inspired by historical stories, players will be able to explore historical stories through different missions. The game also gives players a cooperative team mode so you can conquer tough challenges. This is a game that is highly appreciated by critics and even received the award "Best Game of the Year".
Hades
Hades is an action role-playing game released in 2018. Players will transform into the son of the dark lord Hades – a mighty prince named Zagreus. Zagreus has been restrained and imprisoned by his father, so he has a desire to escape from here. Prince Zagreus had to go through many difficult trials, facing ferocious monsters and even his father to be able to escape this place. Are you ready for these tough challenges to escape from this place?.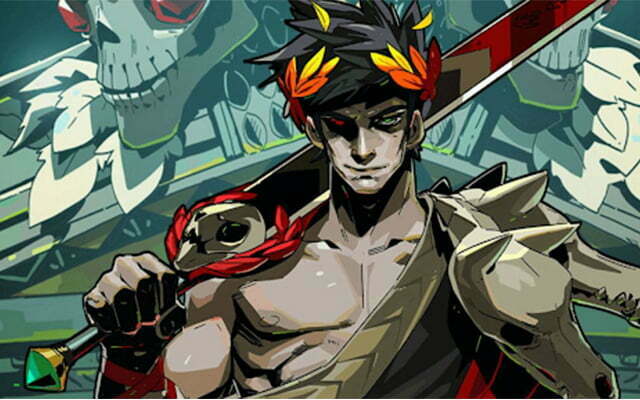 Hades is based on a mythological series, the plot has many depths and is extremely thrilling. The graphics in the game are extremely well-invested, each character image, the surrounding environment is vivid and realistic, the cold murky atmosphere is true to the place of hell on earth. This is a highly appreciated game and has excellently won the prestigious award "The Game Awards 2020". This deserves to be a best rpg game that you should not miss.
Bloodborne
Bloodborne is an action role-playing game known as having the most difficult boss battles, making longtime gamers also have to "cry" when experiencing. The game is inspired by Gothic architecture, with gloomy beauty and ancient buildings. Players will be playing the role of a notorious hunter and you will have a task to find the truth of a strange epidemic and destroy the monsters you encounter.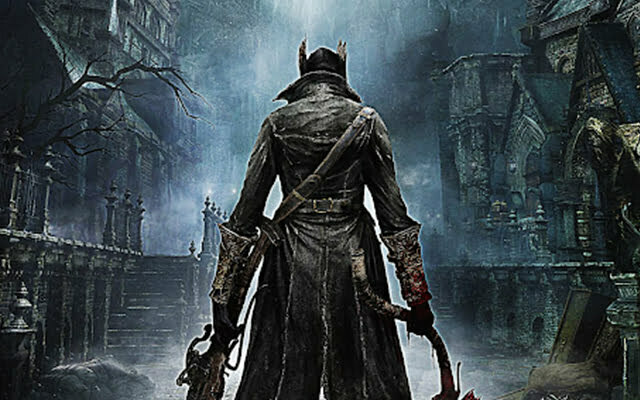 Players will be free to design their own characters such as: voice, shape, outfit, … Since its launch until now, Bloodborne has received a lot of positive reviews from users because of its content. Its engaging, engaging plot. In addition, the graphics system in the game is also extremely realistic, players will be immersed in the wild beauty, full of mystery and extremely vivid sounds from the thrilling match to suffocating. Bloodborne deserves to be the best rpg game for pc that you must experience.
Above is our summary of the top 10 best rpg games for PC. Hope you will find yourself a favorite game and have a great experience with it.
Source: