Possessing a large number of extremely powerful players around the world, GTA game is currently the most popular game series until now. So what makes GTA so popular? Follow the article to the end to find the answer for yourself!
GTA games are always loved by the gaming community. GTA is one of the most played game genres in the world. The current GTA game has appeared in many different versions and its latest version is Grand Theft Auto V.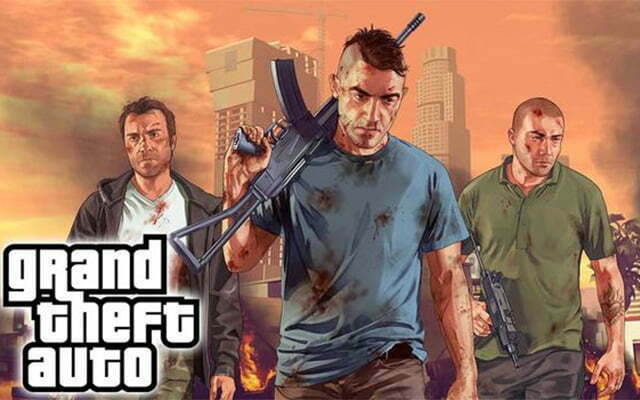 Overview
GTA stands for "Grand Theft Auto", this is a genre of action role-playing game that is most loved today. Games in GTA often simulate real events in the United States.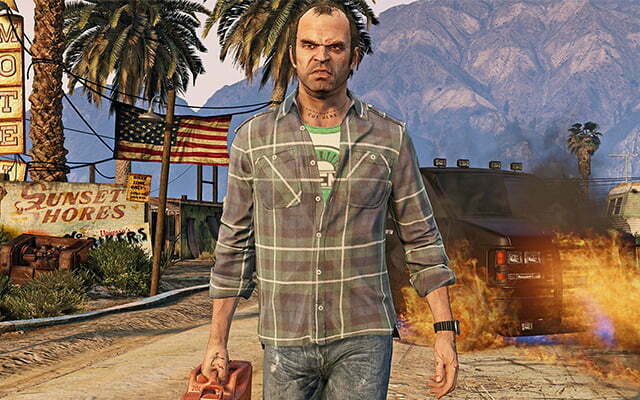 Players will take on the role of a criminal and will proceed with the tasks given. Currently, the Grand Theft Auto game has many different versions and the latest version is Grand Theft Auto 5. With many outstanding improvements compared to Grand Theft Auto 5, it is reported that Grand Theft Auto 6 will be released.
History of the game GTA
Grand Theft Auto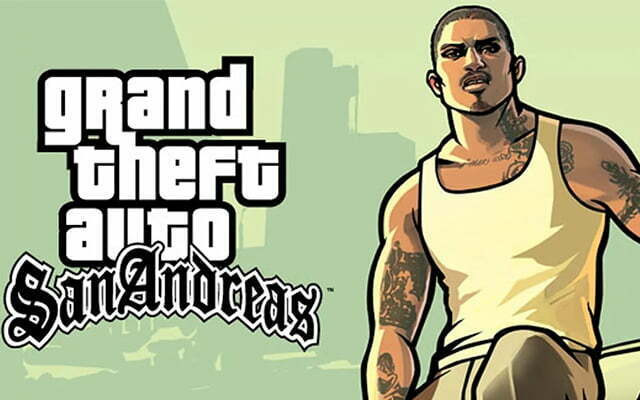 The first Grand Theft Auto game was released in 1998 and was originally titled "Grand Theft Auto". From time immemorial, tactical action games have always been warmly welcomed by the gaming community every time a new version is released. Most Grand Theft Auto games have quite similar content but the graphics and will have a small upgrade compared to the old version.
Grand Theft Auto 2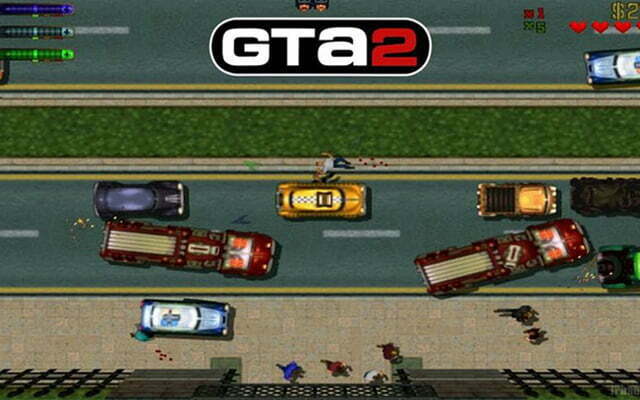 Released in late 1999, Grand Theft Auto 2 is essentially the same as its predecessors with a top-down perspective, centered around the crimes of protagonist Claude Speed. Later, GTA 2 was ported to the GameBoy Color system.
Grand Theft Auto 3
The birth of Grand Theft Auto 3 is a turning point in the history of the Grand Theft Auto series, opening a new era for this series with an over-the-shoulder perspective replacing the outdated and outdated top-down perspective.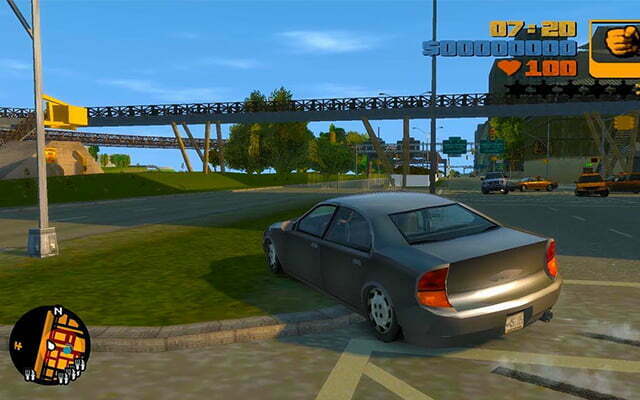 Grand Theft Auto 3 is about an unnamed brother and sister and the way to the top of fame. This is an interesting point that all players want to experience. Everything in GTA 3 is incredibly sharp, realistic, and varied. Everything is greatly improved in this version.
Grand Theft Auto: Vice City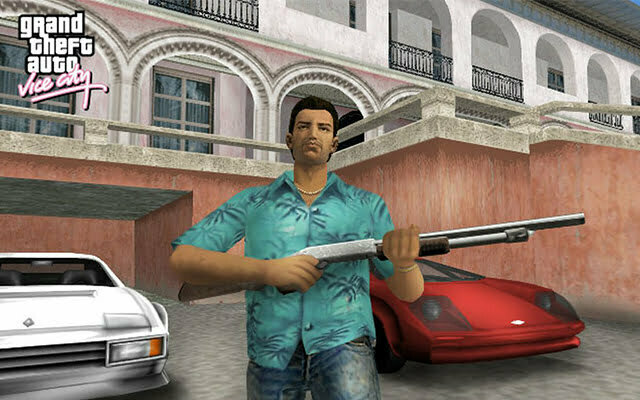 A Grand Theft Auto game with a bold 80s style: from the costumes, the architecture to the main sound tracks in the game. Grand Theft Auto: Vice City revolves around the story of the life of the assassin Tommy Vercetti and gives players a variety of new and diverse means of transportation such as motorcycles, helicopters, canoes… For the first time in the GTA series, Players can buy houses and apartments for themselves.
Grand Theft Auto: San Andreas
Released in 2004, San Andreas offers players a world 4 times larger than the Vice City version with a completely new and improved design style. The main character Carl CJ Johnson can now change his appearance by eating or exercising.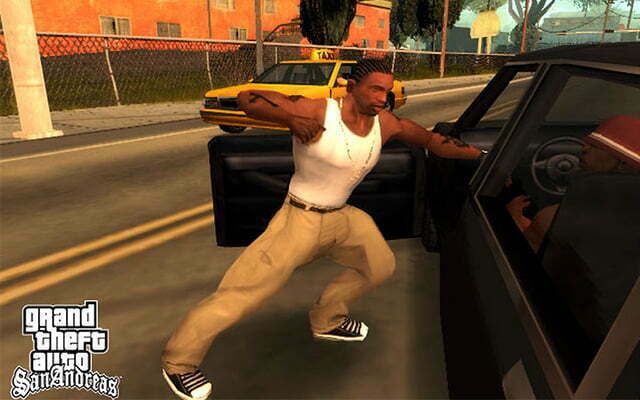 In addition to the vehicles that Grand Theft Auto: San Andreas has provided, players can also create their own different types of vehicles from customizing the existing vehicles in the game. Players can also customize their own cars in San Andreas.
Grand Theft Auto Advance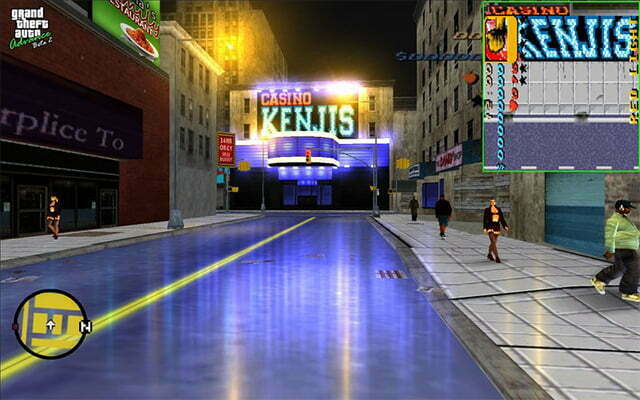 Also released in 2004, due to hardware limitations, the Grand Theft Auto Advance version for the GBA system replaced the over-the-shoulder view with the traditional top-down view. The main character of the game is Mike with a criminal journey in Liberty City. Grand Theft Auto Advance is developed by a rather strange name: Digital Eclipse. Although also released in 2004, Grand Theft Auto Advance was not as successful as its brother version was also born in 2004.
Grand Theft Auto: Vice City Stories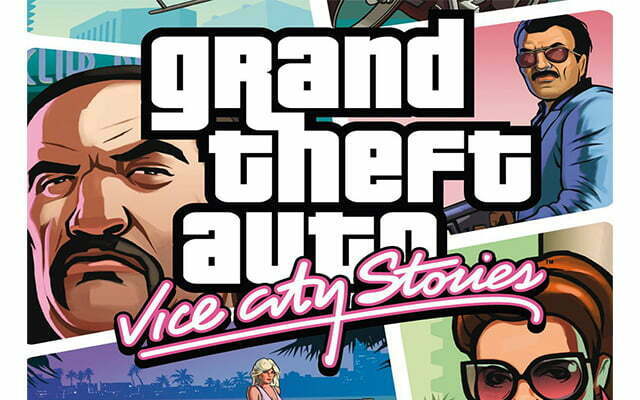 Vic Vance, brother of Lance character in Vice City version is the main character in Vice City Stories. Like the previous PSP game, Vice City Stories supports multiplayer and has also been ported to the PS2 system with a few additional quests and screen designs.
Grand Theft Auto IV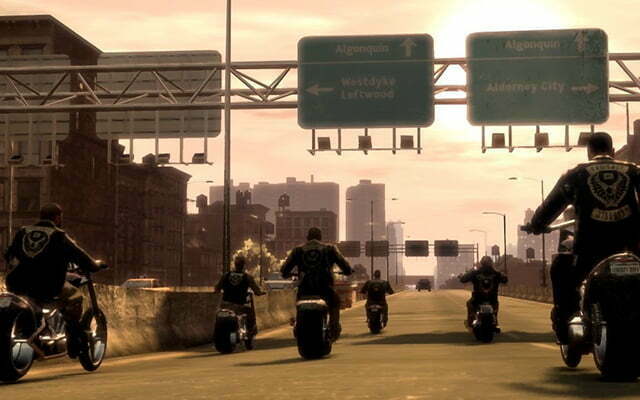 Grand Theft Auto 4, released on April 29, 2008, is also a major turning point in the GTA series and GTA 4 has been instrumental in completely changing the face of this series. With a perfect score on reputable game websites in the world such as: IGN, GameSpot, GameSpy… GTA IV has been and is really a craze on a global scale.
Grand Theft Auto V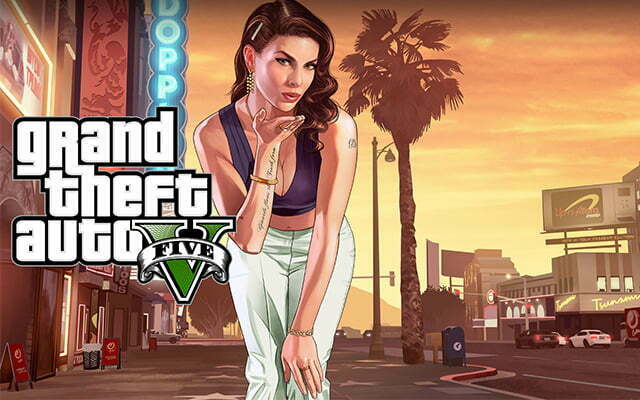 GTA 5 was released in 2013 developed by Rockstar North and published by Rockstar Games. It is the fifth installment of the Grand Theft Auto series of games after Grand Theft Auto. From the huge success of Grand Theft Auto 5 was once a game that was highly anticipated right when it was about to be released. Indeed GTA 5 did not disappoint gamers. Inheriting the successes of GTA 4, GTA 5 has added more great improvements to make players have the best experience when playing the game.
Current gta game market
The appeal of the GTA series is certainly undisputed. This is the game genre that is currently leading with the highest number of players to date. Especially the two games GTA 4 and GTA 5, these are the two most successful games from content to graphics.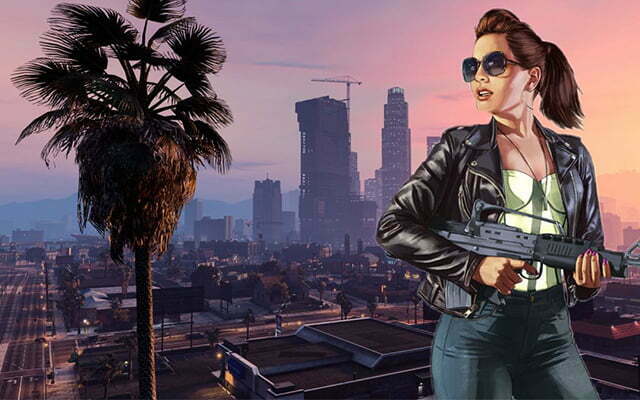 As of 2022, Grand Theft Auto V has sold 160 million copies, maintaining the throne of the highest-grossing entertainment product of all time. GTA V was first released on PS3 in 2013, then PS4, PC and soon PS5. This is a game built in an open-play style, where players can freely do what they want as a true "citizen" in the game's virtual space. In addition, the game also has an Online mode to help players interact with millions of other gamers around the world.
Read more:
Although it has been almost 9 years, this is still the game that many famous streamers love and choose to live stream. According to a report from Game Informer, GTA V sold 5 million copies in Q4/2021, bringing the total number of copies sold to 155 million copies.
Above is all the information about the GTA series that we have compiled for you. According to a source, Rockstar Game has confirmed that a sequel game, Grand Theft Auto VI, is in development and will be released in 2024. This is really the most anticipated super product to date. Let's wait for the super product GTA series to be released in 2024!
Source: