When it comes to the online game series, which is highly appreciated and favored by many in the gaming community, it is definitely worth mentioning the gta game series. With many attractive games and beautiful 3D images, the titles of the GTA series have fascinated many gamers over the years. Here is a summary and ranking of the 10 hottest GTA games ever. Follow the article for more great information!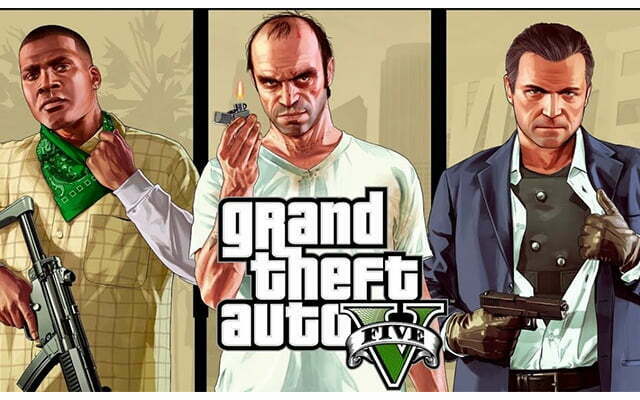 What is GTA Game?
GTA game stands for "Grand Theft Auto", this is a genre of action role-playing game that is most loved today. Games in GTA often simulate real events in the United States.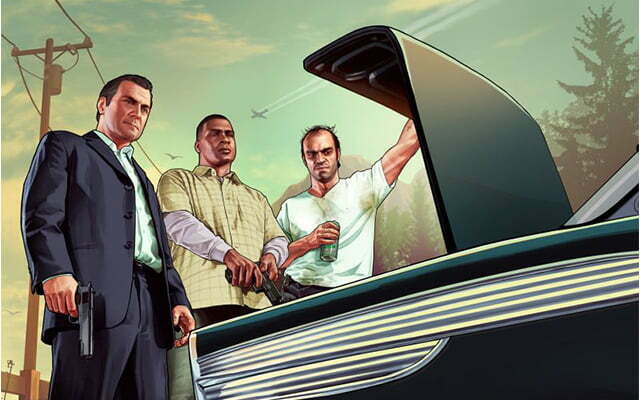 Players will take on the role of a criminal and will proceed with the tasks given. Currently, the GTA game has many different versions and the latest version is Grand Theft Auto 5. There is information that Grand Theft Auto 6 will be released in the near future with more outstanding improvements than GTA 5.
Read more:
Top 10 best gta games ever
1. Grand Theft Auto IV
Talking about the most successful game of the gta series, it is impossible not to mention gta 4. Unlike previous versions, Grand Theft Auto IV is a reboot, set in Liberty City, the fictional city described modeled after New York City and Alderney City. In the game, players will take on the role of Niko Bellic – a former soldier who travels to America in search of the American Dream. However, when coming to the US, Niko Bellic quickly fell into a trap in that hidden world.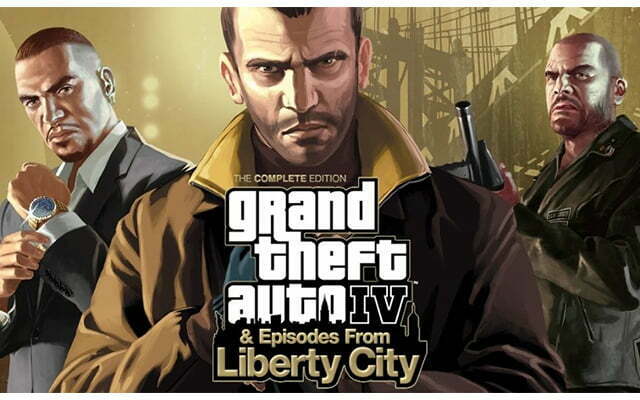 In that society you will meet many people from different sections of society such as Bellic and Johnny who are caught in the middle of a brutal war with rival gangs for control of the city or Luis, a part-time delinquent and full-time assistant to legendary nightclub management company Tony Prince. Each person has different circumstances but are still trying to survive fighting to survive in this city full of traps.
Grand Theft Auto IV was highly appreciated by critics for its quality sound, close follow-up to real characters, beautiful, expansive city setting, and a more responsive combat system than previous games, especially Deep plot, character's psychological development is reasonably exploited.
2. Grand Theft Auto V
Grand Theft Auto V is the 5th installment of the Grand Theft Auto series, it was released in 2013. Grand Theft Auto V is set in San Andreas including the Blaine district and the city of Los Santos. The game content revolves around three main characters: retired bank robber Michael De Santa, street gangster Franklin Clinton, drug dealer and arms smuggler Trevor Philips. All three are currently working together to carry out extremely epic robberies.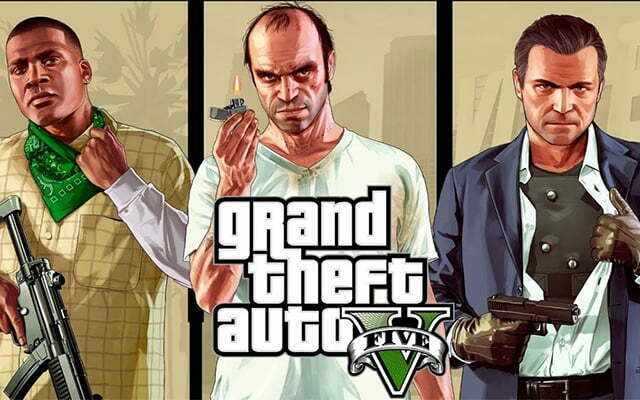 Grand Theft Auto V also received many high ratings from reputable rating sites as well as experts for image quality, progressive graphics display, attractive heist missions. More specifically, Grand Theft Auto V also broke many business records with more than 130 million copies sold, approximately $ 6 billion in revenue, as well as the honor of receiving the award for Best Game of 2014.
3. Grand Theft Auto III
Grand Theft Auto III is a game that has caused a fever in the gaming community since its early days of launch. In 2001, Gta 3 achieved a record of selling more than 17 million copies and excellently won the title "Game of the Year" – an extremely prestigious award of the world gaming village.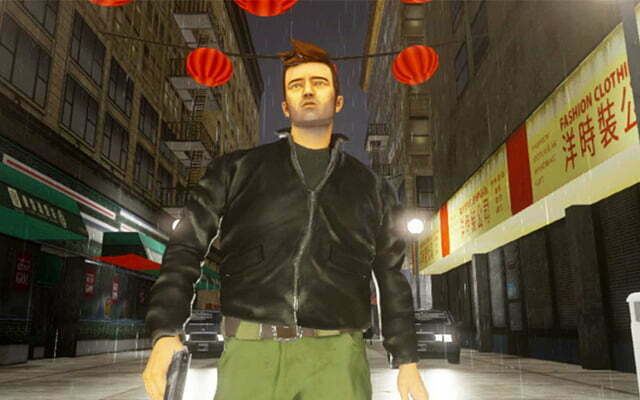 Grand Theft Auto III is set in Liberty City based on New York City consisting of three main islands. The plot revolves around the character Claude and his lover Catalina move to Liberty City after the story in GTA San Andreas. Both of the same gang members organized a robbery of the Colombian Cartel. This task requires a lot of difficulty and great care to complete, besides the dramatic details also contribute to increasing the appeal of this game.
4. Grand Theft Auto: San Andreas
Grand Theft Auto: San Andreas was released in 2004, it is part of the GTA series. Grand Theft Auto: San Andreas is set in a true story in early 1990s Los Angeles, you will have to face many different situations such as the Rampart scandals, the 1992 Los Angeles riots, the confrontation head of factions, crack cocaine, Rampart scandal.
Players are free to choose costumes, vehicles, perform tasks or participate in gambling in their own direction. In Grand Theft Auto: San Andreas, the player follows the protagonist former gang member Carl "CJ" Johnson. Take part in robberies and direct conflicts with corrupt agencies.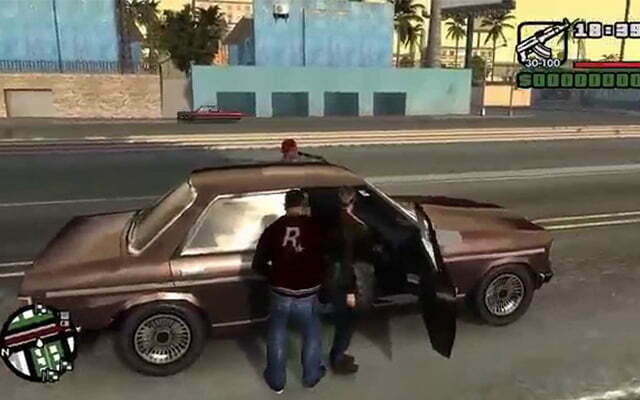 Grand Theft Auto: San Andreas is also a game that is rated as one of the best games on the PlayStation 2, reaching number 28 in Edge magazine's top 100 best games of all time. The highlight of the game lies in the attractive plot, excellent voice acting, but the character's appearance, the image is less clear than the previous titles.
5. Grand Theft Auto: Vice City
Grand Theft Auto: Vice City is the 6th game in the GTA series, it is a continuation of the game gta 3. The game is inspired by the American culture of the 80s and Vice City is a fantasy city from Miami.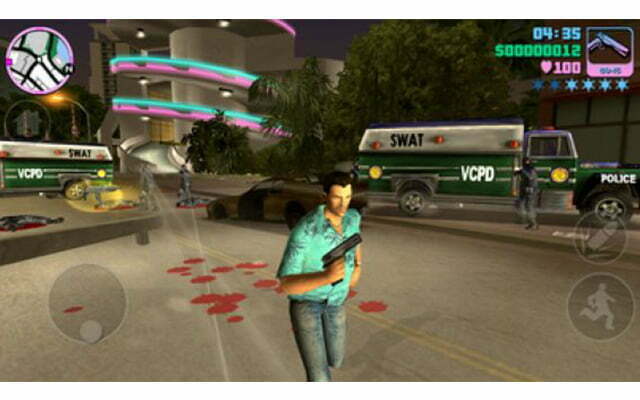 The plot of the game revolves around the character Tommy Vercetti, Tommy Vercetti is a person who has just been released from prison for murder, then he is transferred to Vice City. Under the supervision of drug dealing he has become a notorious gang boss and is continuing to take on different challenges and missions to build his own empire.
The game is invested in building images, vehicles, backgrounds, and rich costumes. Grand Theft Auto: Vice City is also a very popular game with more than 17.5 million copies sold and becomes the 4th best-selling game on PlayStation 2.
6. Grand Theft Auto: Chinatown Wars
Grand Theft Auto: Chinatown Wars is a game in the Grand Theft Auto series, but unlike other games, Chinatown Wars uses a fully rotatable camera that tilts down during action. The game is similar to a scaled-down version of Liberty City in Grand Theft Auto IV but without Alderney that differs from previous games in the Grand Theft Auto series. Instead of a ground view behind the main character or a top-down view.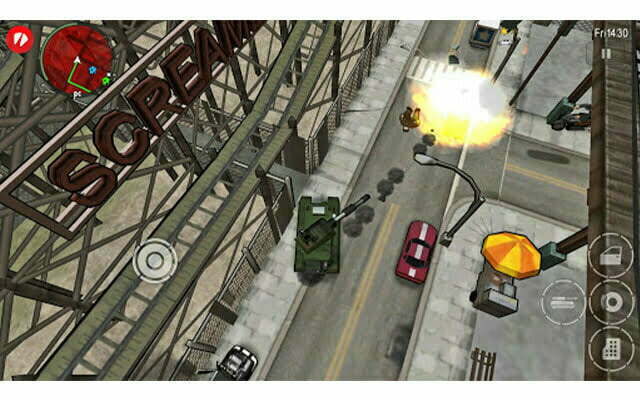 The game plot revolves around the character Huang Lee – a member of the Triads who come to Liberty city to deliver the sword Yu Jian. The game is a journey to find life and return to his aura, affirming his existence. He was caught up in illegal business activities, drug trafficking.
Grand Theft Auto: Chinatown Wars received rave reviews and nominations, including Best Handheld Game and Best Nintendo DS Game of 2009 from GameSpot.
7. Grand Theft Auto: The Lost And The Damned
Grand Theft Auto IV: The Lost and Damned is a game set concurrently with the events of Grand Theft Auto IV and The Ballad of Gay Tony. The Lost and Damned continues the feats of Johnny Klebitz.Grand Theft Auto IV: The Lost and Damned has similar gameplay to Grand Theft Auto IV and takes place in the same setting of Liberty City, but the game only has about a third of the quests from that game.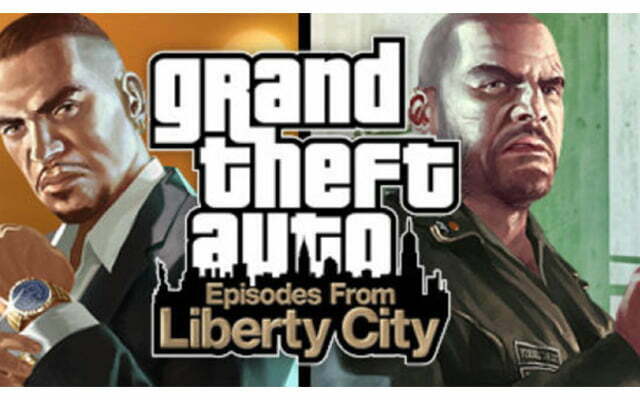 The game added some content related to Johnny's connection to the missing MC, the main plot of the episode focused on Johnny's efforts to keep the chapter going, while also solving internal conflicts, gang wars, drug trafficking and various enemies.
8. Grand Theft Auto: Liberty City Stories
Liberty City Stories builds on the story of GTA III, which is a prequel to the events of the previous game. The plot of Grand Theft Auto: Liberty City Stories is a traditional gangster tale that follows Tony Cipriani's rise through the ranks of the Leone crime family, much like in the Mafia and The Godfather.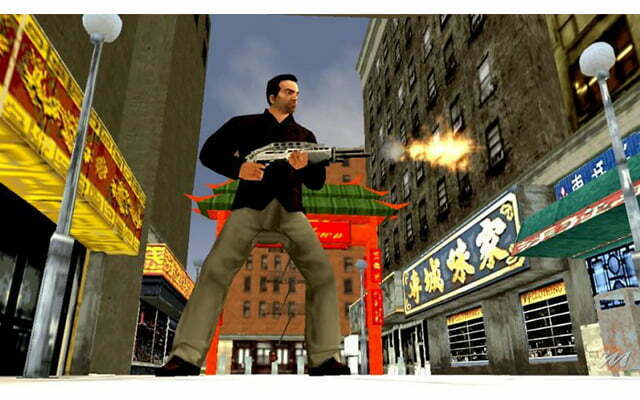 Grand Theft Auto: Liberty City Stories has received positive reviews from critics since its release. In the United States, the PlayStation 2 version of Liberty City Stories sold 1 million copies in February 2007. The PSP release of Liberty City Stories also sold 980,000 copies and grossed $48 million for the game.
9. Grand Theft Auto: The Ballad Of Gay Tony
Grand Theft Auto: The Ballad Of Gay Tony is set at the same time as GTA IV with simultaneous events, as the player takes control of Luis, a former drug dealer turned bodyguard for a high-class nightclub owner, Gay Tony.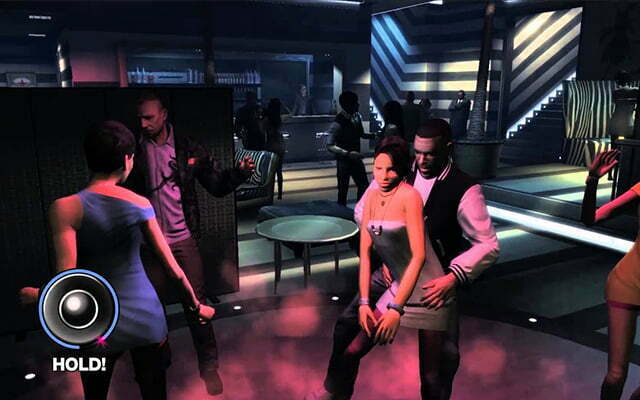 The plot revolves around the character Luis Fernando Lopez, after witnessing a bank robbery in Liberty City, Luis Fernando Lopez meets his boss and business partner, "Gay" nightclub owner Tony Prince. He struggled to run the clubs and had to borrow from the crime family Ancelotti and Mori Kibbutz to keep his club afloat. As a result, he faced massive debt and had to find way to solve.
10. Grand Theft Auto: Vice City Stories
Vice City Stories is a prequel to Grand Theft Auto: Vice City, released exclusively for the PlayStation Portable game set in the '80s. It's one of the funnest and most vibrant-looking open worlds Rockstar has ever built.
The plot revolves around the character Corporal Victor, stationed at Vice City's military base, Fort Baxter. To raise money to buy medicine for his sick brother Pete, Victor agrees to help his corrupt supervisor. And the tragedies that originate here, the actions and intense battles that occur, continuously show the complex psychological development of the character.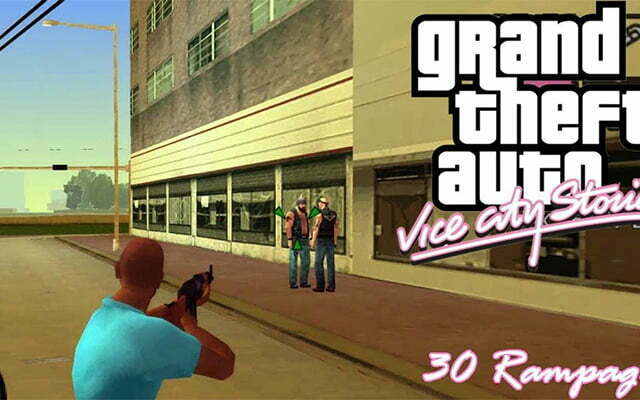 Vice City Stories is a game that has received good reviews from game critics for its visuals, sound, and story. Currently, the score of this game is 86 Metascore – a pretty high score that many games are still hoping to achieve. This is a worthy game for you to try in this 2022.
Above are the top 10 gta games that we have compiled for you, hope you will find your favorite game and have great moments with it.
Source: