Iron Man – Robert Downey Jr is no longer a stranger to all those who love Marvel's superhero movies anymore. He is the current famous Hollywood actor with a total net worth of up to 300 million USD at the age of being considered in his fifties. Although he is in his fifties, his beauty is still considered the leading Hollywood star. That special thing has turned him into a male actor in the US film industry.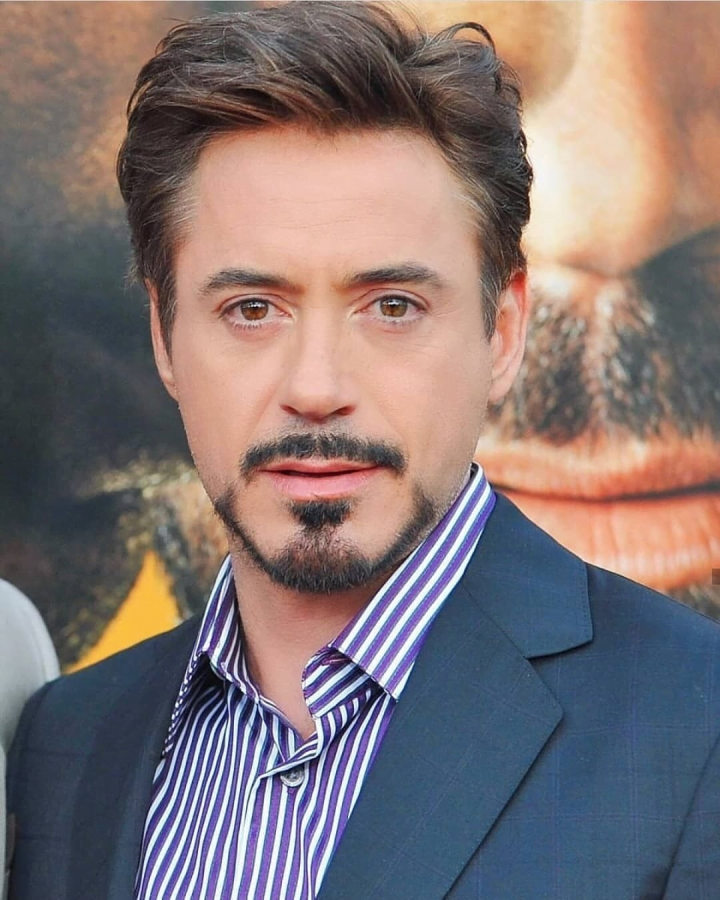 Robert Downey Jr (born April 4, 1965) is a famous American actor. He was born in New York into an artistic family. His family's artistic genes were inherited from an early age. Especially from his father Robert Downey Sr., who is a famous actor and director in the art world.
Attractive beauty
RDJ is a typical simile for the saying: "With age comes wisdom". Despite being 57 years old, his elegant appearance made many people jealous. With a height of only 1m72, it can be considered quite modest compared to other male actors such as Tom Holland (1m73), Chris Evans (1m83), yet the beauty is younger than his age when standing next to the actors. The other male members still couldn't see the age difference. He has a small body and is not too big but still has an indescribable charm that makes the opposite person can't take their eyes.
Visual appeal at a young age
When he was a teenager, he had an innocent beauty, he was a handsome teenager with a bit of a feminine side.Standing in the middle of a group of young male actors at that time, his slightly soft appearance made a difference, along with a distinct and humorous personality that made him not be a color in his roles, ensuring received many different character roles, not being stereotyped in one style. This has earned him many critics praise for his talent.
Elegant look in adulthood
Although when he was young, his appearance was a bit soft and feminine, when he matured, that beauty became more salty and attractive, leading to a bit of elegant masculinity of an adult man. Now he possesses the beauty of a middle-aged man who has experienced the ups and downs of life to become more mature.
He started growing a beard, Robert's signature trademark beard further confirming his strong and manly appearance. A beautiful wine-like beauty that has been carefully stored for a long time has been discovered and the flavor is even more wonderful. His demeanor is a mature man who has had a resounding career in his hand.
Robert Downey Jr's appearance changes gradually over time. The change from a teenager to an adult man in his fifties. However, his face remained unchanged over the years, especially his soul eyes. He owns large round eyes, glittering like water with long thick eyelashes. If the eyes are the windows to the soul, Robert's eyes are the windows to the starry sky that sparkles in the night. Right from the moment he entered the movie world, the artist world paid much attention to his eyes, because of the strange beauty and charm that it brought.
It is also because of these talking eyes that when he plays the role, he is extremely deep, making the opponent extremely focused, like Chris Evans said, he has to focus a lot when acting so as not to be distracted by his expressive eyes. that feeling.Personality that brings out the real-life version of Tony Stark
Like director Jon Favreau said the reason he chose Robert was because he "was able to bring his own experience into the character of Tony Stark".He is the real life version of Iron Man billionaire Tony Stark because of his humorous personality mixed with wit as well as the self-assured arrogance of a person who knows his abilities and status. He has intelligence and humor mixed with a bit of cunning but is very natural and not forced.
If Tony Stark on screen is a self-confident billionaire who likes to poke fun at others with a soft mouth, then Robert Downey Jr. In real life, he is also quick to respond to reporters' difficult questions with no less confidence.
The man who rose from his own dark daysTalent, appearance and personality make the whole world admire, but behind him still has the deep mud of his dark past. And what makes both critics as well as thousands, millions of viewers admire and admire in him is the overcoming of himself to lead to his success.
If you've been following RDJ for a long time, you probably can't forget the time when the audience was fed up with him when he turned himself into a drug addict. There was a period of 5 years when he was in and out of the rehab center and fell into a labor cycle with no way out. Despite going through ups and downs, he rose through those days and is now one of the most successful people in Hollywood. Billion-dollar actor of Hollywood film village!
So whether Robert Downey Jr. of the present or a young man, he was always arrogant, polite and handsome. The attractive appearance captivates the hearts of many female fans who have to look forward to it day and night. He is also an example worth following for young fans, with the desire to grow up to be as talented and rich as him. This actor has shown his deadly charm with all these things.